MAKERX - 3pc Combo Rotary + Angle Grinder + Wood/Metal Crafter
3 Year Warranty
30 Day Guarantee
Accessorize

Engrave, Grind, Sand & Burn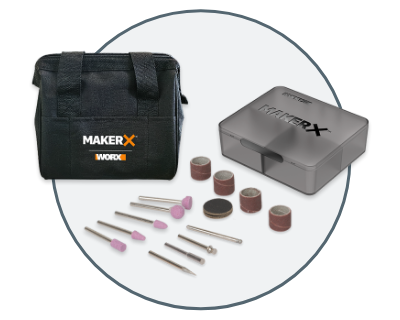 Everything You Need
This kit comes with the roomy and durable MAKERX storage bag, with more than enough room to carry every tool in this bundle. Plus, the Accessory Storage Case keeps all of the accessories organized.
Variable Speed Control
The Angle Grinder's variable speed control goes up to 24,000 RPM, while the Rotary Tool can achieve 35,000 RPM, making it as fast as other rotary tools in its class.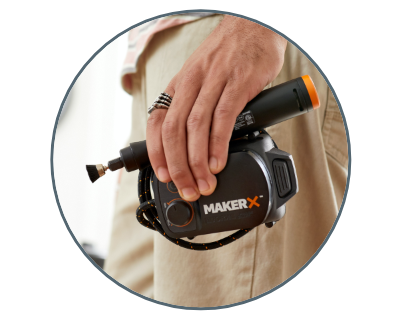 Take Your Power with You
The Hub goes where your tool goes. That's 20V of portable power that doesn't need to be near an outlet.