Nitro 20V Power Share Worxsaw 4.5" Cordless Compact Circular Saw with Brushless Motor
3 Year Warranty
30 Day Guarantee
As low as
$169.99
Regular Price
$119.99
Details
Power to Outperform—Worx NITRO™ tools are engineered to provide greater power, performance, and runtime.
This cordless compact circular saw features a compact design for excellent maneuverability and portability. Quick rip and plunge cuts have never been easier, just grab the WORXSAW and go.
The WORXSAW uses a brushless motor, which is more efficient, runs 50% longer, is 25% more powerful, and has 10% longer life than a traditional motor.
0-46° bevel cuts are a breeze with this 4.5 in. circular saw, just set the easy-to-use bevel adjustment lever.
Ergonomic grip for comfort and control. You can work all day with the vibration-absorbing handle.
Made for stock lumber— This 20V cordless circular saw was designed for 2 in. lumber, with exceptional depth-of-cut.
Greater cutline visibility—The left-sided design lets you see exactly what you're cutting.
This cordless compact circular saw features a dust port to hook up your shop-vac and keep your project and your workspace clean.
Faster blade—The WORXSAW only uses a blade with a 3/8 in. arbor size. That's half the size of traditional circular saws, so the motor can spin it twice as fast.
Same Battery, Expandable Power. The same battery powers over 75+ 20V, 40V, and 80V lifestyle, garden, and power tools in the Power Share™ family.
(1) - Worx NITRO™ 20V Worxsaw 4.5" Compact Circular Saw
(1) - 2A Single Charger (WA3881)
Yes, the WX531L is the perfect tool for cutting through 2x4 lumber and plywood at 90°.
Yes, this saw has an LED light to help illuminate your cut line.
Yes, the WX531L will handle bevel cuts up to 46°.
Yes, plunge cuts are capable, and instructions are available within the manual on how to safely make the cut.
The saw will use a 4½ in. blade with an arbor size of 3/8 in.
Frequently purchased together
Power & Precise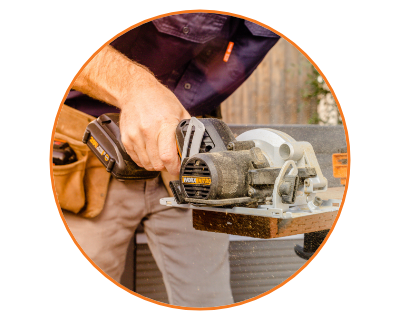 Easier to Grab
Full-size circ saws can be a hassle setting up and maneuvering. This compact circular saw is simpler to use and more precise.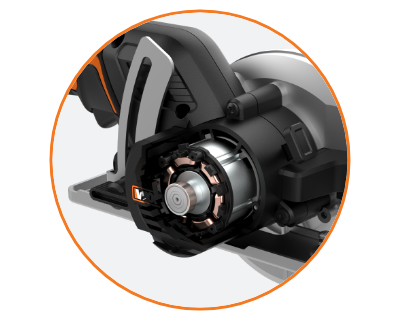 Stronger & Lasts Longer
High-efficiency brushess motors use less battery yet output more power than previous generations of power tool motors.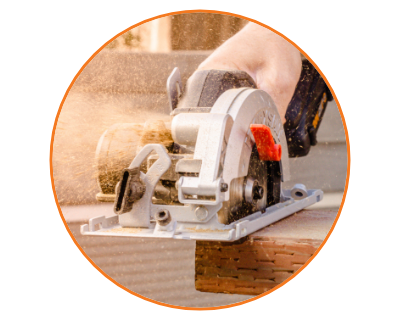 Easier Bevel Cuts
Go from 0-46° with the quick-set bevel adjustment lever. It's a snap to perform these useful cuts with just one hand.