Nitro 40V Brushless 14" Cordless Dethatcher (Tool Only)
5 Year Warranty
30 Day Guarantee
As low as
$269.99
Regular Price
$269.99
Details
Proven Power—Worx NITRO tools are built for pro-level performance to elevate power, speed, and productivity on every task.
2-in-1 dethatcher/scarifier effortlessly rips up dead grass and debris to help your lawn breathe, making it easier for the soil to absorb moisture and nutrients for healthier grass.
Built with a high-efficiency brushless motor, which runs 50% longer, is 25% more powerful, and has a 10X longer life than brushed motors.
Tool-less conversion between dethatching and scarifying.
Easily adjust between 4 tine depths to fit your lawn's grass type and thatch density.
Collection bag holds up to 1.1 bushels of thatch for easier cleanup.
Ergonomic full-wrap padded grip makes pushing more comfortable.
Handle folds for convenient space-saving storage.
Starts with a hassle-free push button and bail handle.
Share Batteries, Save Money—Use the 20V Power Share batteries you already own and save money when you purchase the tool only.
Battery Capacity
2 x 4.0Ah
Grass Collection Capacity
1.1 Bushels
Dethatching is the process of removing thatch—tightly-bound plant material found at the surface of a lawn. This improves soil drainage and nutrient absorption to boost lawn health and encourage new growth.
Dethatching is a process that tears out material from the lawn, so it may leave behind some bare spots. These areas should be reseeded to promote fresh grass growth to create a picture-perfect lawn.
First, remove all debris from the yard—including sprinkler heads and other obstacles. Next, mow your lawn to half of its normal cutting height. This lower height allows the dethatcher to work more effectively.
Dethatching should occur when grass is actively growing with moderate soil moisture. The best time for dethatching varies by grass type, which is usually late spring-early summer for warm-season grasses & early spring-fall for cool-season grasses.
Set the depth according to the grass type and the thickness of the thatch. Deeper settings will remove more thatch, which may be necessary if you haven't dethatched in a while. Refer to the manual for specific height measurements of each position.
Frequently purchased together
Effortless Thatch Removal for a Healthier Lawn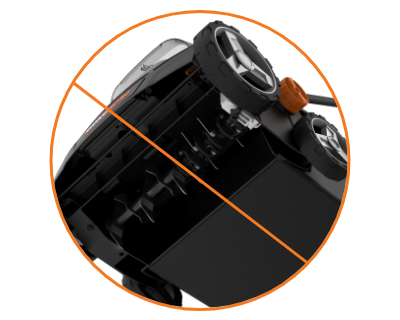 2-in-1 Dethatcher & Scarifier
Easily switch out the 14" tined reels, no tools necessary. Use dethatching reel to remove standard thatch or the scarifying reel to penetrate deeper, thicker layers.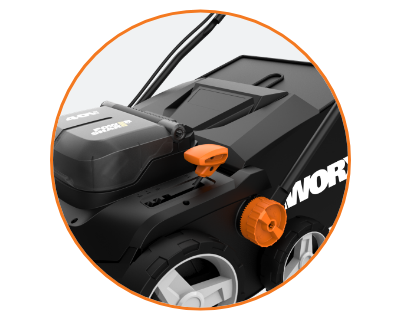 Depth Adjustment Made Easy
Use the simple adjustment lever to choose between 4 depth positions to fit your lawn's dethatching needs.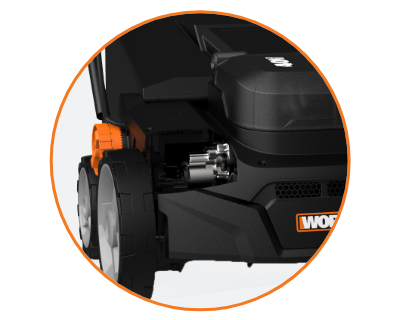 High-Powered Dethatching
This cordless dethatcher is equipped with a high-efficiency brushless motor that delivers 25% more power, runs 50% longer, and offers a 10X longer life standard brushed motors. This extra power keeps the dethatching tines moving at up to 3400 RPM to breeze through thatch removal.