20V Power Share LEAFJET Cordless Leaf Blower with Brushless Motor
20V Power Share LEAFJET Cordless Leaf Blower with Brushless Motor
is rated out of
5
by
26
.
As low as
$0.00
Regular Price
$0.00
Worx 20V LEAFJET Leaf Blower
Innovative, Compact, Lightweight
Unusual design, unusually-good results. The in-line motor provides the power of a larger leaf blower while allowing the tool to remain compact. The Variable Air Control Nozzle lets you choose between more air volume, or more airspeed.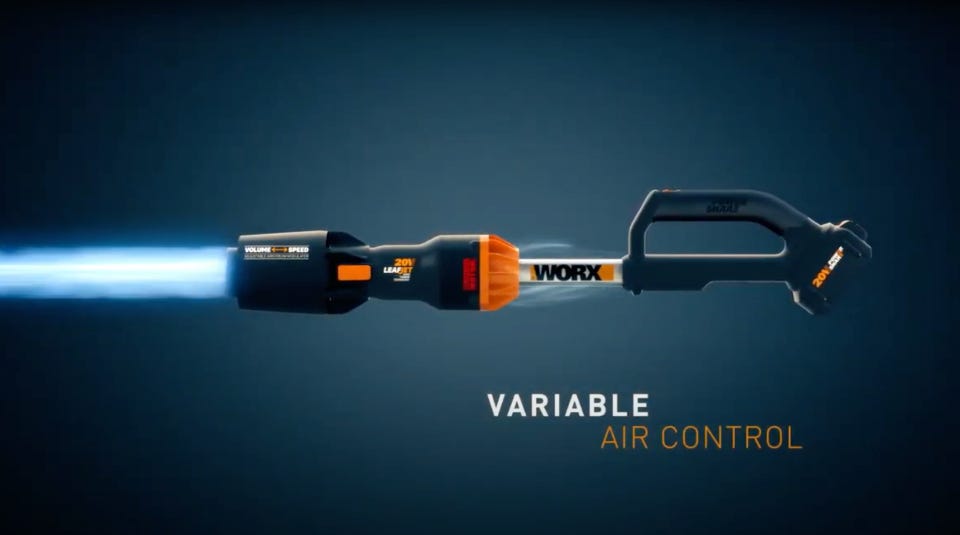 Frequently Purchased Together
The Coolest Leaf Blower on the Block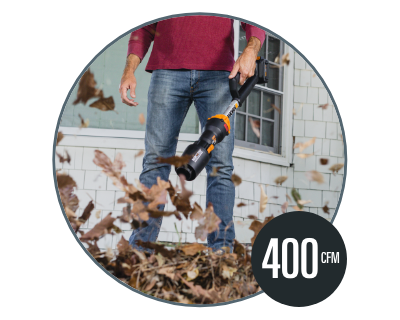 400 CFM Blower
This 20V leaf blower pumps out as much air volume and airspeed (125 MPH) as battery-powered leaf blowers twice, even 4x its size.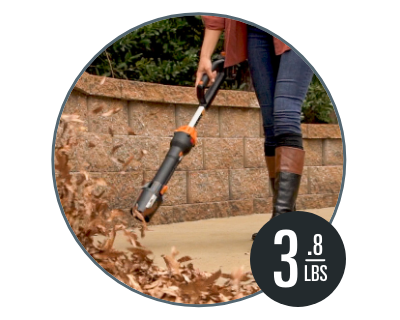 Ultra-Lightweight Blower
Weighs less than 4 lbs. so pretty much anyone in the family can use the LEAFJET around the yard. And you can use it for long stretches without getting fatigued.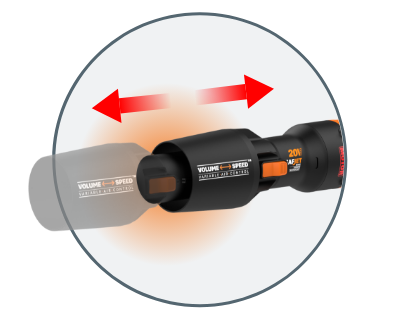 Pick Your Poison
Do you need more air volume for the open lawn? Slide the revolutionary Variable Air Control Nozzle forward. Need more speed? Slide it back.