40V Power Share 12" Cordless Chainsaw w/ Auto Tension - Tool Only (Discontinued)
5 Year Warranty
30 Day Guarantee
As low as
$219.99
Regular Price
$129.99
Details
Dual 20V Power Share™ batteries deliver 40V total power and performance.
12 in. Bar with automatic chain tensioning system prevents over-tightening.
Compact and lightweight, weighs just under 10 lbs with battery attached.
Automatic chain lubrication for longer tool life.
Chain brake stops the saw quickly for added safety and security.
Share batteries, Save Money. Use the 20V Power Share™ batteries you already own and save money by purchasing just the tool.
No, this is the tool only.
Yes! You can use any of our 20V batteries with this tool.
Note: Any tools that use two 20V batteries, it is recommended to use two of the same amp batteries and ensure that they are equally charged. When you use two batteries with different power, the machine will only run to the lower common denominator.
To fell a standing tree, it's recommended that you use a bar longer than the diameter of a tree. To cut a tree that has already fallen, you can cut up to double the bar length minus a couple of inches by making two cuts, one from each available side of the tree. For example: If the bar is 16" you can cut a log up to 30" in diameter.
This chainsaw can take any kind of bar and chain oil, which is available in most hardware stores or stores that sell chainsaws.
With a saw designed to self-lubricate during operation, a little oil leakage is normal. To help minimize and prevent leakage, we recommend wiping down the tool after use and storing it horizontally when not in use.
All our traditional chainsaws include our patented auto-tension chain tightening system that prevents over-tightening for extended bar & chain life.
GET TO KNOW THE 40V 12" CHAINSAW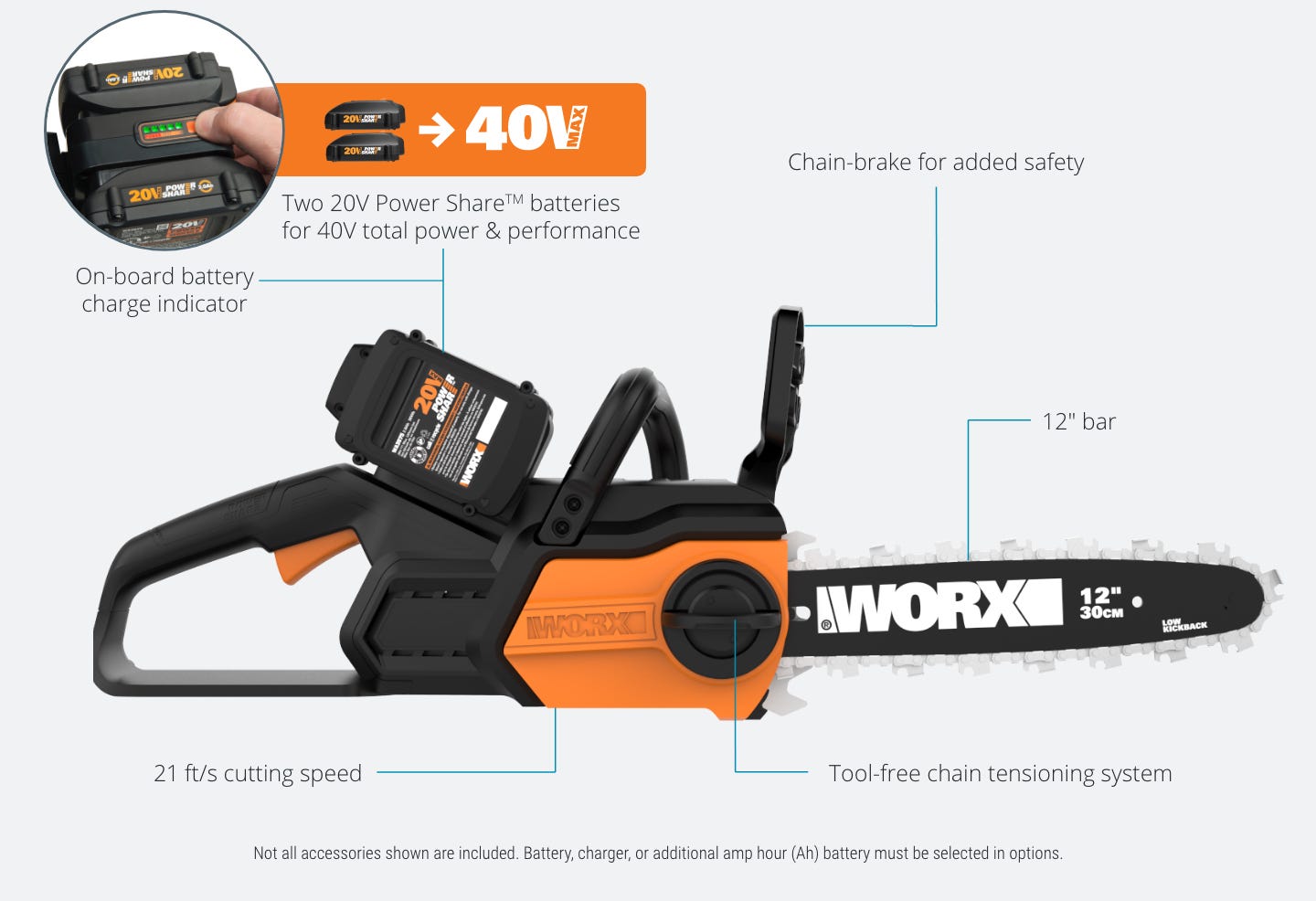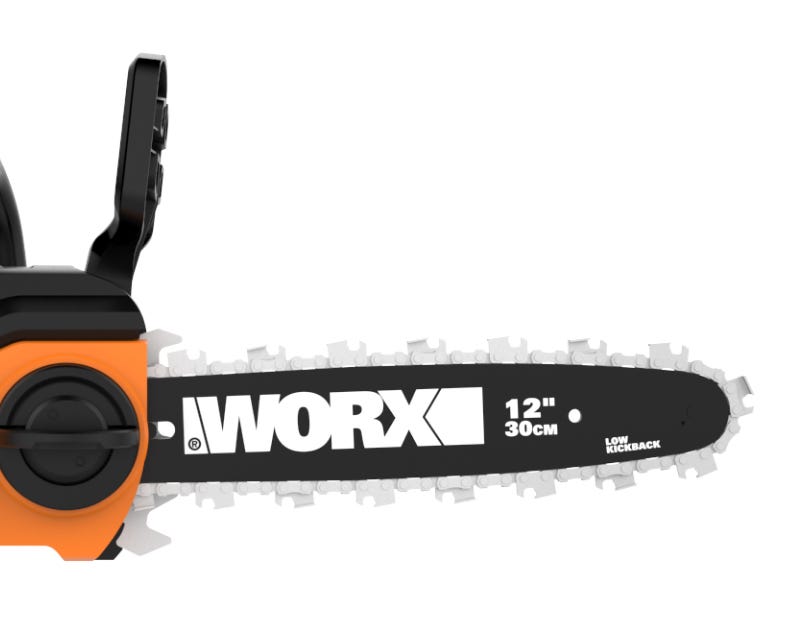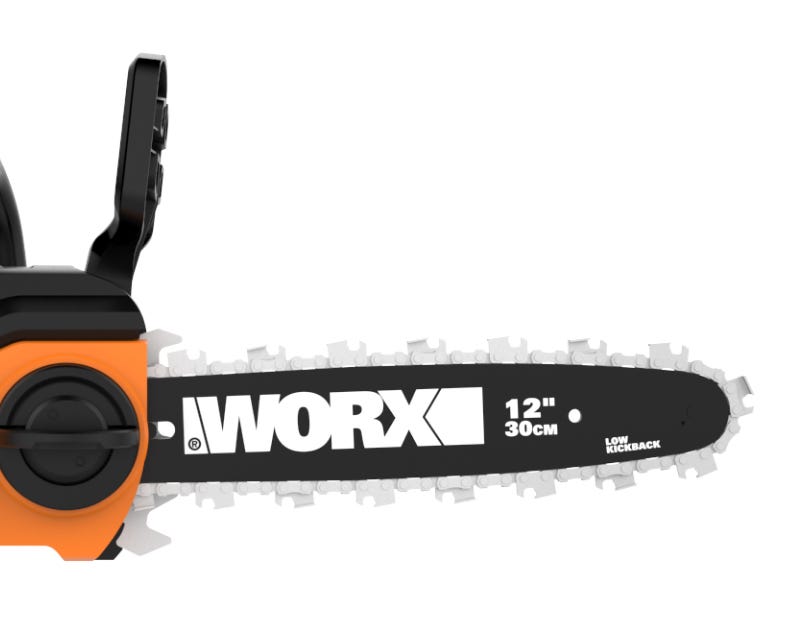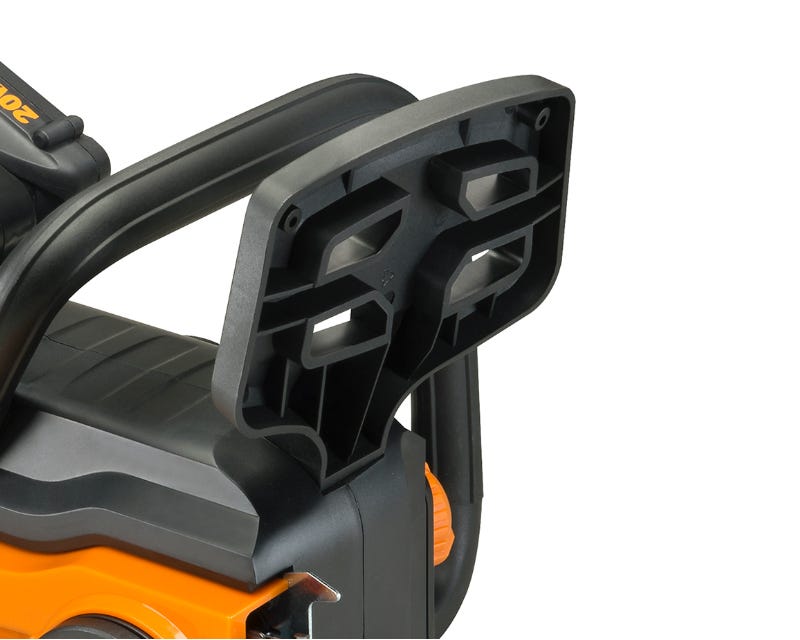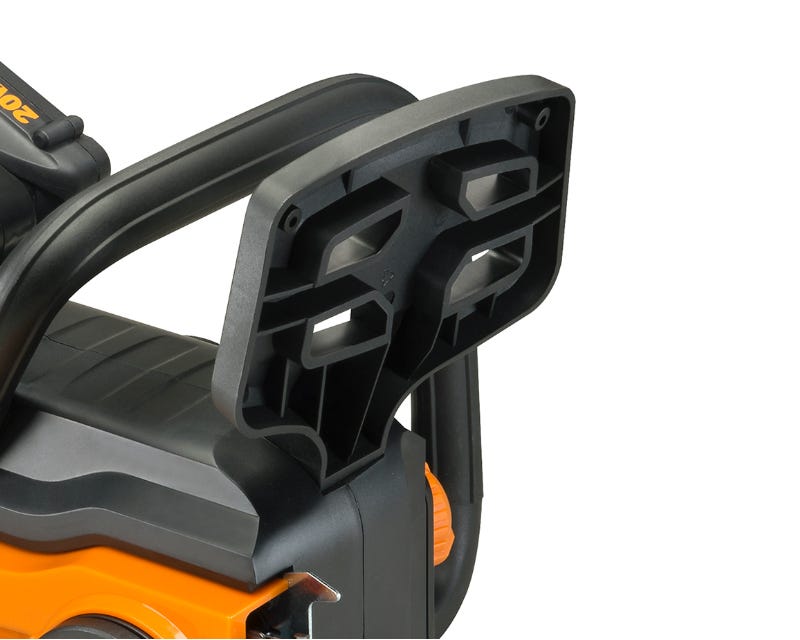 Chain-brake for added safety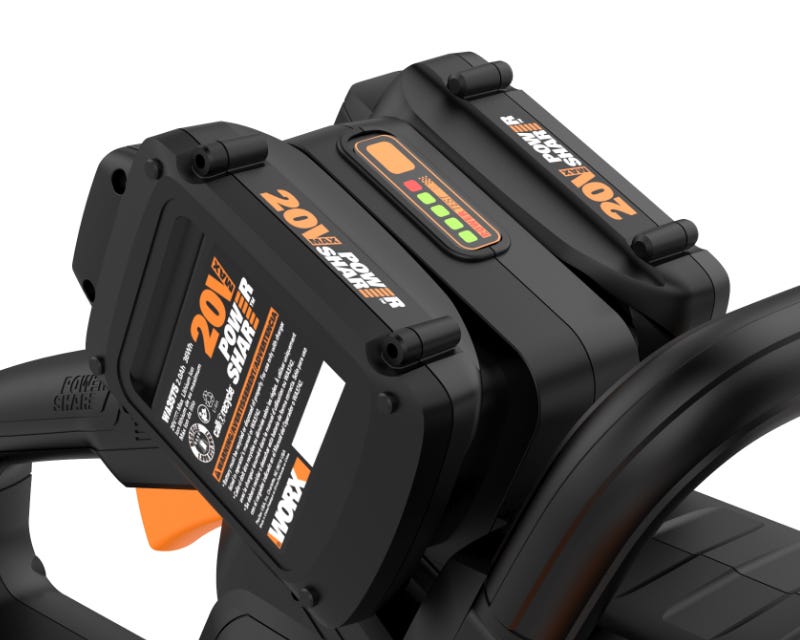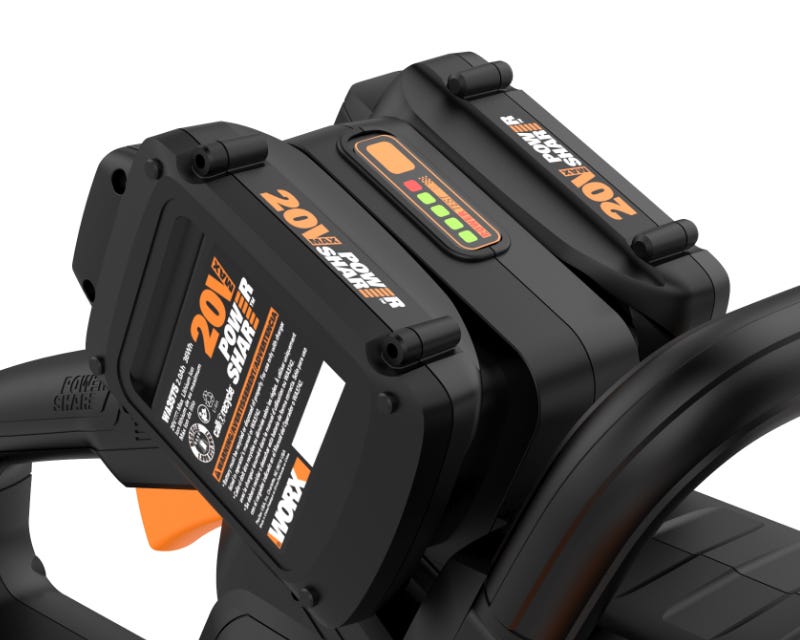 Dual 20V Power Share Batteries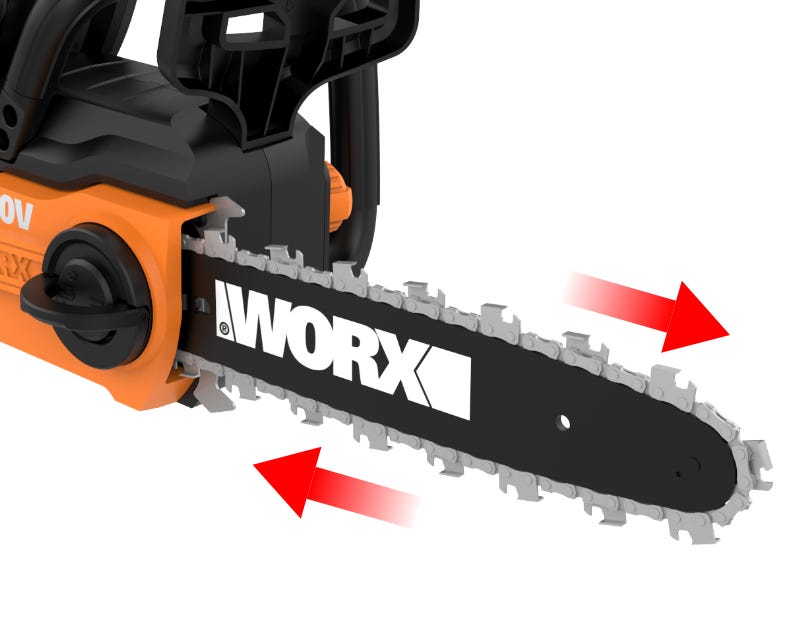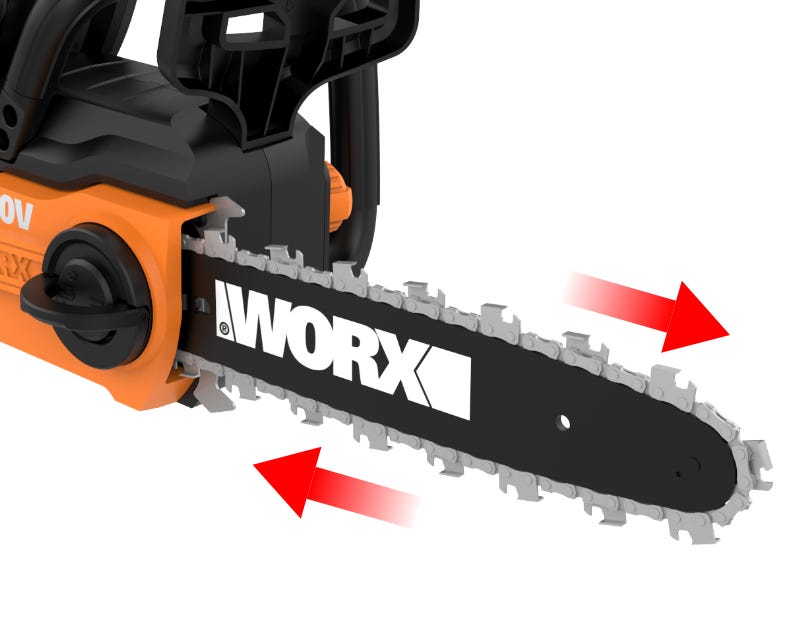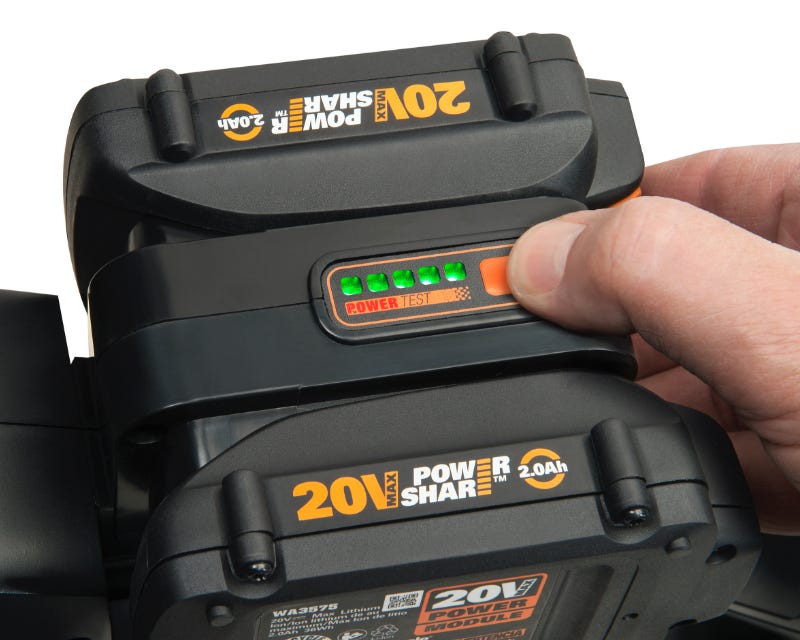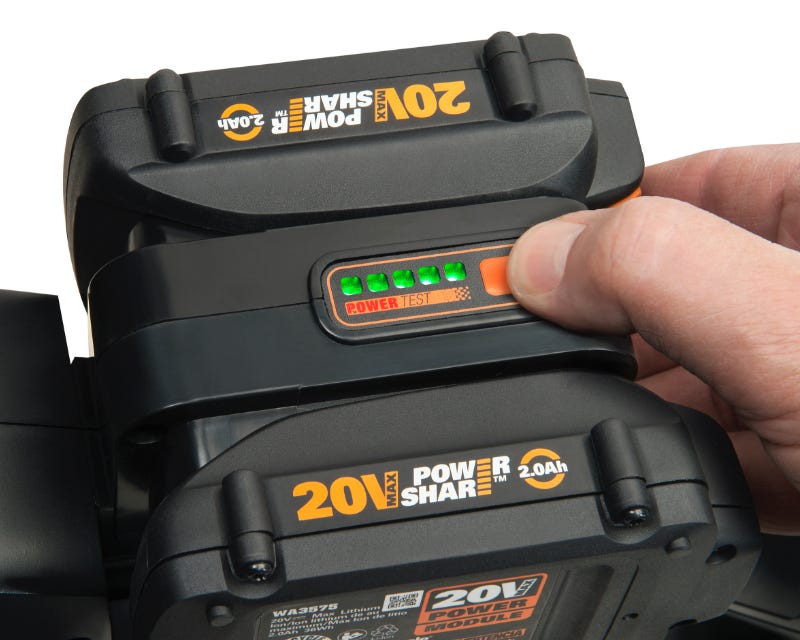 on-board battery charge indicator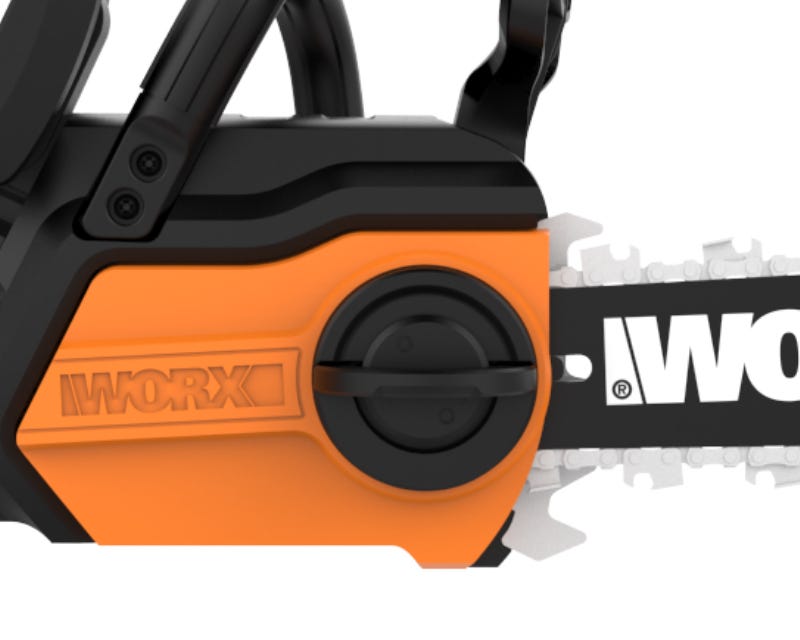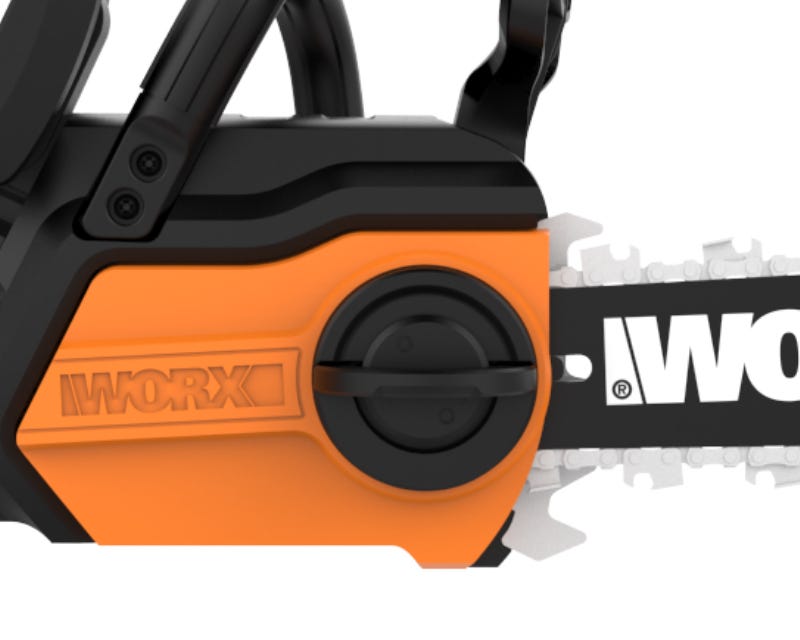 Tool-free chain tensioning system
COMPACT, YET POWERFUL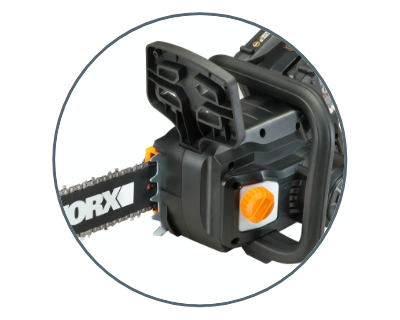 IT'S CLEAN
Gas chainsaws are messy, smelly, and not environmentally friendly. This chainsaw is quieter and much more efficient.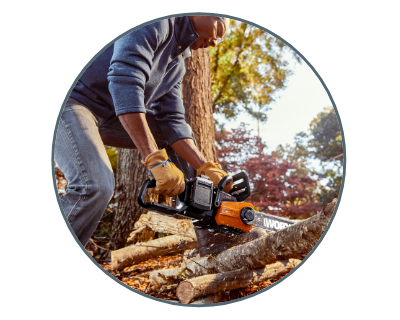 IT PERFORMS
Don't let the compact size fool you, this saw has more than enough power to perform all common backyard tasks like cleaning up fallen trees.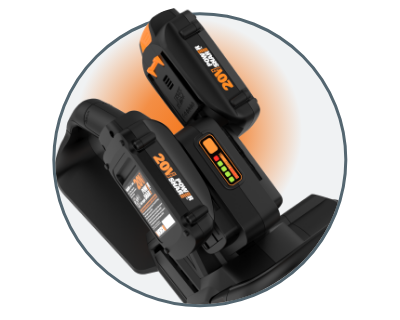 IT WILL SAVE YOU MONEY
Gas is expensive and gas chainsaws require more maintenance. The dual 20V batteries recharge quickly and can be used on any
Worx Power Share tool.