Hydroshot Cleaning Brush with Quick Snap Connection
No Warranty
30 Day Guarantee
Details
The Hydroshot Rotary Cleaning Brush with Quick Snap Connection makes it easy to switch between jobs quickly.
The water-powered brush with a soft bristle design and spinning head offers a great tool for cleaning sensitive surfaces and tight areas.
Great for cleaning automobile rims and wheels.
Designed for the WORX Hydroshot (WG625, WG629, WG630, WG640 and WG644 Series).
Compatible With
WG620, WG625, WG629, WG629.1, WG630, WG640, WG644, WG649
(1) - Adjustable Outdoor Power Scrubber (Hard Bristles)
More Information Coming Soon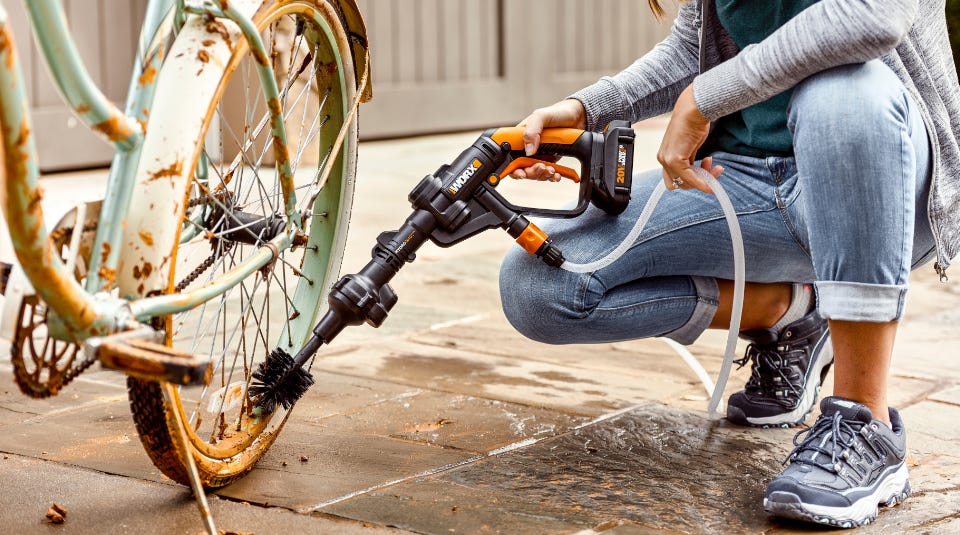 CLEAN & SHINE THOSE SURFACES
The soft, spinning water-powered brush head buffs while it cleans — and it fits into all your nooks and crannies.
FREQUENTLY PURCHASED TOGETHER