4.0 Amp Electric 12" String Trimmer & Edger
3 Year Warranty
30 Day Guarantee
Details
Easily converts from a string trimmer to an edger in seconds.
Dual-line auto-feed cutting system for optimum cutting performance.
Adjustable handle for maximum comfort and control.
Foldable spacer guard helps protect flowers, plants, and lawn furniture.
Cord retention system prevents accidental power disconnection.
(1) - 4 Amp Trimmer / Edger
No, this model does not include a battery. This is an electric tool.
Yes! The 4 Amp 12" String Trimmer / Edger has an adjustable auxiliary handle so you don't have to contort yourself to fit your trimmer. Loosen the handle knob and slide the handle to the optimum position for your comfort and balance. Let your Worx String Trimmer / Edger adapt to fit you.
The trimmer only weighs 5.3 lbs. The ergonomic design ensures weight is evenly distributed between the main and auxiliary handle to make trimming a comfortable, easy-to-manage experience for anyone.
Each trimmer comes with some minor assembly required, which may take up to 5 minutes per tool. A step-by-step instruction manual is included along with easy assembly instructions. Please have a #2 Phillips head screwdriver on hand when assembling your String Trimmer / Edger.
To adjust the auxiliary handle, loosen the knob that attaches the auxiliary handle to the trimmer shaft. Slide the auxiliary handle to the most ideal, balanced position for your comfort and re-tighten the knob to secure the handle.
Converting your trimmer from Trimmer to Edger is quick and easy.
To change the tool for edging mode, adjust the angle of the cutting handle so the cutting head is in line with the shaft of the trimmer. Grasp the handle and the part of the tool where the shaft meets the cutting head. Pull the handle away from the cutting head and twist clockwise. Release, and you're ready to go!
To return to trimmer mode, grasp the part of the tool where the shaft meets the cutting head and pull the handle away from the cutting head. Twist counter-clockwise. Release the handle. Adjust the auxiliary handle to the most comfortable position for your height and the job at hand.
The Worx 4 Amp 12" String Trimmer / Edger uses the Worx WA0007 dual-feed spool which is pre-wound with 16' ft of our patented DoubleHelix DNA Line2. The Free Spools for Life will not fit this trimmer.
Our Double Helix line is specially designed to work with the Worx String Trimmers / Edgers and give you a quicker and more efficient cut to help maintain a healthy, professionally groomed lawn. DoubleHelix DNA Line 2 is a patented copolymer nylon resin and synthetic material designed with an oval aerodynamic shape known as DoubleHelix DNALINE2 which increases edging life up to 25% compared to normal use conditions. Designed to be softer, stretch and cushion on impact with hard surfaces, DNA2 trimmer line is durable and flexible for longer life.
If you decide to use the traditional line, the 4 Amp String Trimmer / Edger can accept standard 0.065" cutting line found at any garden or home center and can be wound around our empty spool cartridges. Refer to your owner's manual for important details about how to wind the line on the spools.
The right extension cord will ensure you get the performance you expect and will extend the life of your blower. Look for an extension cord rated for Outdoor Use and make sure the gauge of the cord is appropriate for the length you're using. The WG116 is a 4 Amp tool, so check for gauge and length on the grid here, or in your manual. Your local hardware or garden supply store will be happy to help you select the right cord to meet your needs.
The safety guard is an essential part of the tool. Not only does it keep you safe from any debris from the trimming/edging, it also helps regulate the length of the cutting line. Without the safety guard, your Worx String Trimmer / Edger will not operate properly and you are at risk for injury.
Carefully review the owner's manual for all safety information and guidelines for using the Worx 4 Amp 12" String Trimmer / Edger. Follow safety precautions while using any power tools – including wearing safety eyewear, gloves, appropriate shoes & clothing, and keeping hair tied back. See the owner's manual for complete safety instructions and details.
If you decide the Worx 4 Amp 12" String Trimmer / Edger isn't the right tool for you, we offer a 30-day Money Back Guarantee from date of receipt (less shipping and handling). Please call our customer service center at 1-866-354-9679 (WORX) and we'll be happy to assist. View more information here.
We know your tools are indispensable, so we cover each tool with a 2 Year Limited Consumer Warranty. You can extend your warranty to 3 years by registering online within 30 days of purchase. Already have your trimmer? Register now!
Parts subject to normal wear and tear are not covered by the tool's warranty. View more information on our warranty here.
Lose your spool cap cover? Need more spools? Many replacement parts are available online under Accessories.
CALIFORNIA PROPOSITION 65 WARNING:
This product can expose you to chemicals including lead, phthalate or bisphenol A which are known to the State of California to cause cancer, birth defects or other reproductive harm. Wash your hands after use. For more information go to www.P65Warnings.ca.gov.
PROPOSITION 65 DE LA CALIFORNIE AVERTISSEMENT:
Ce produit peut vous exposer à des produits chimiques, incluant au plomb, au phtalate ou au bisphénol A, qui sont reconnus dans l'Ètait de Californie comme pouvant causer un cancer, des anomalies congénitales ou d'autres dommages à l'appareil reproducteur. Assures-vous de bien vous laver les mains après usage. Pour en savoir plus, veuillez consulter le site www.P65Warnings.ca.gov.
FREQUENTLY PURCHASED TOGETHER
GET TO KNOW THE 4.0 Amp 12" String Trimmer & Edger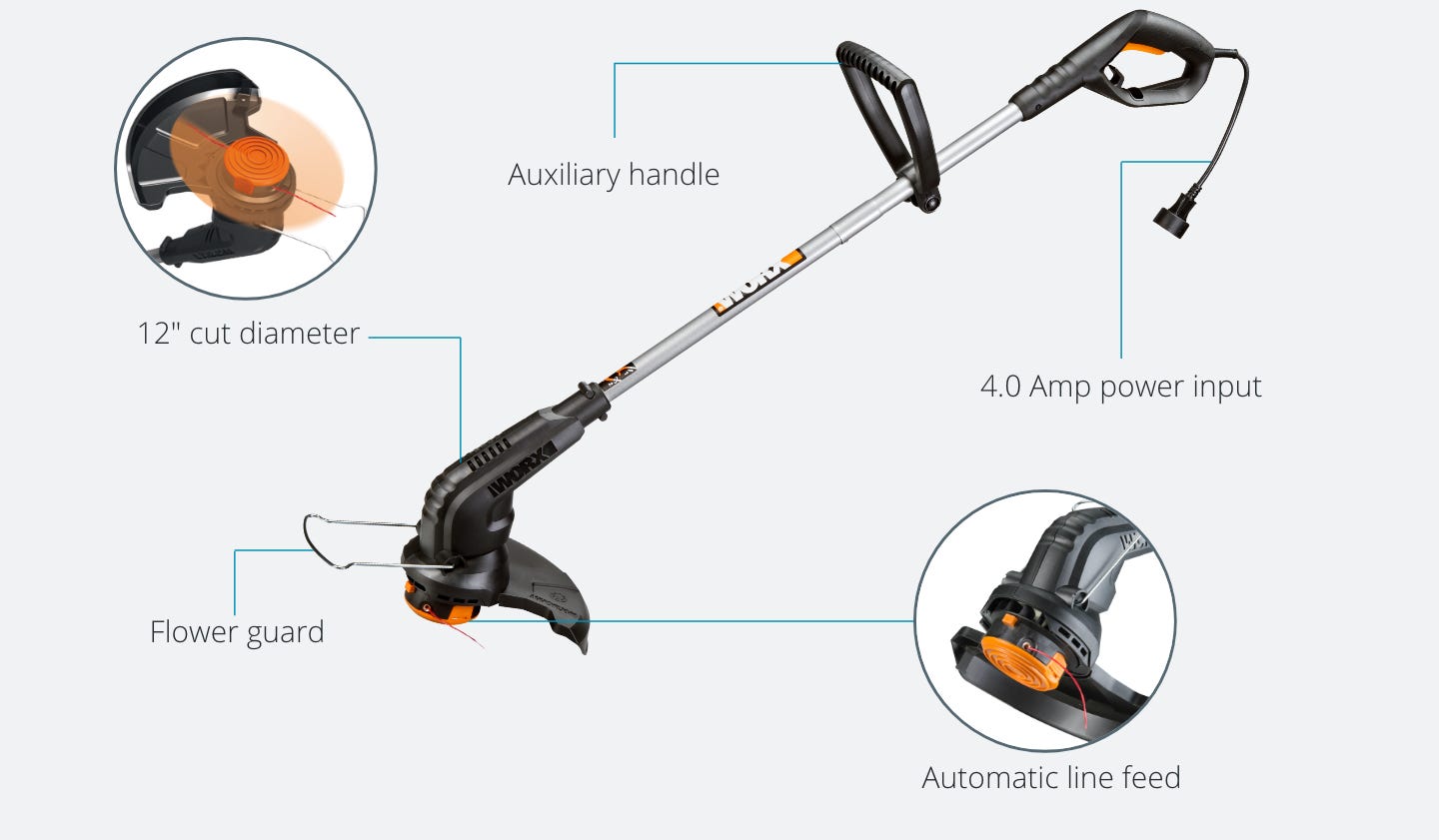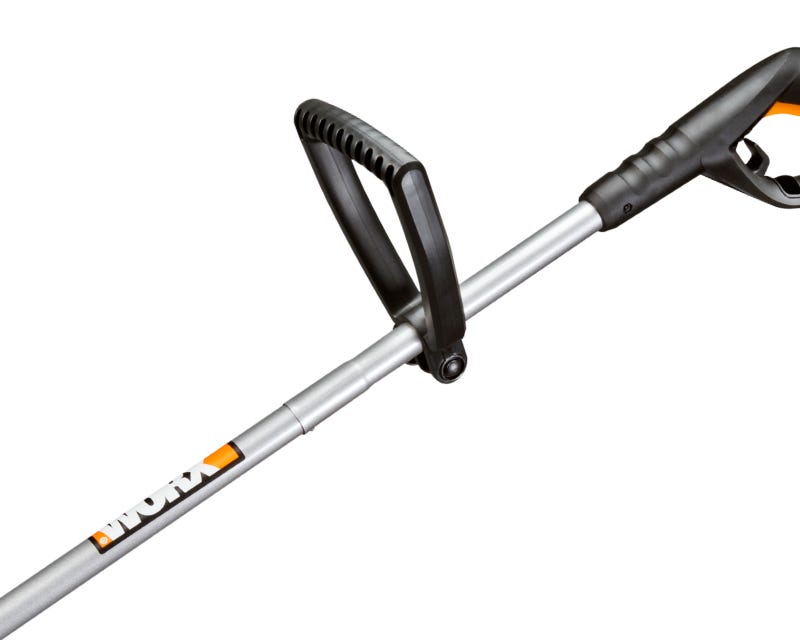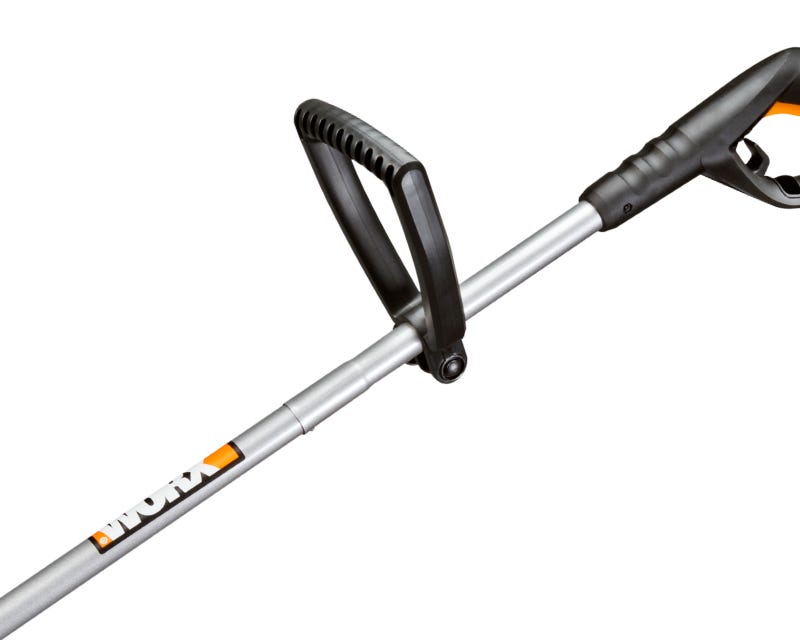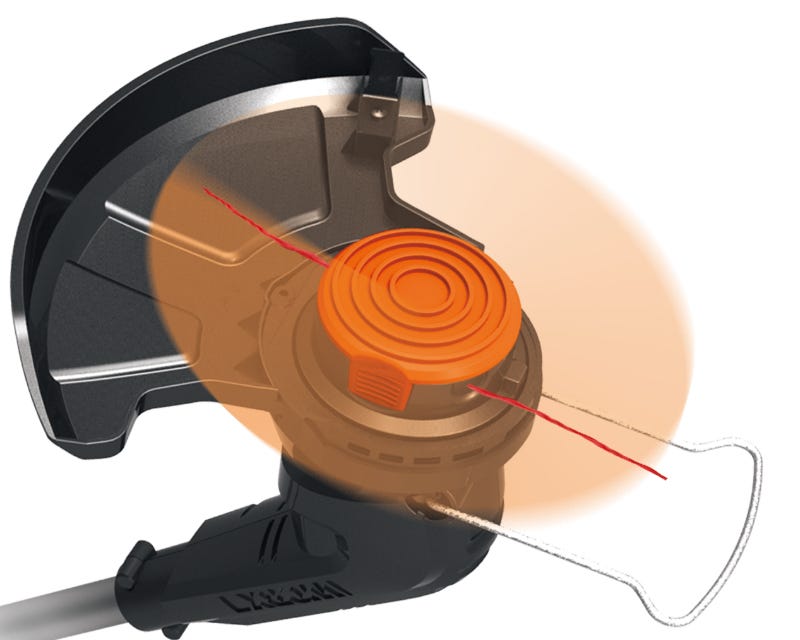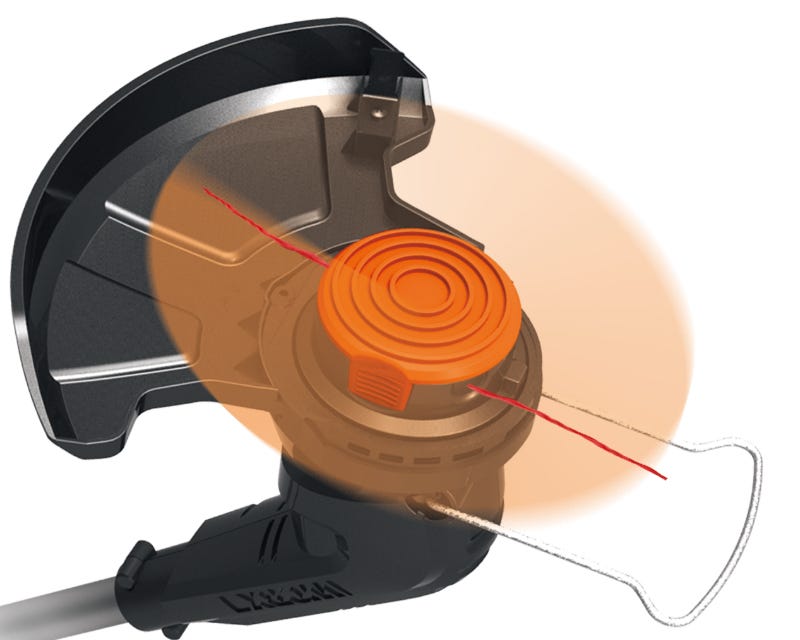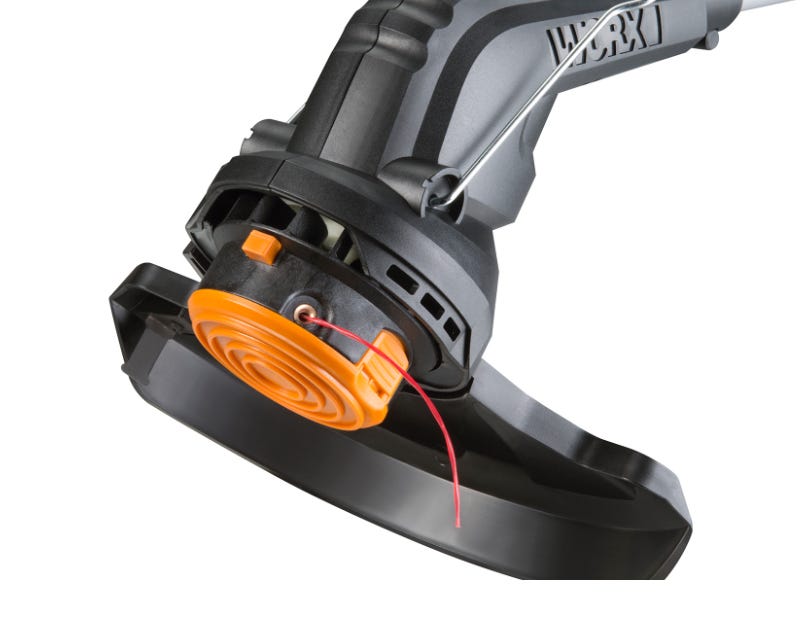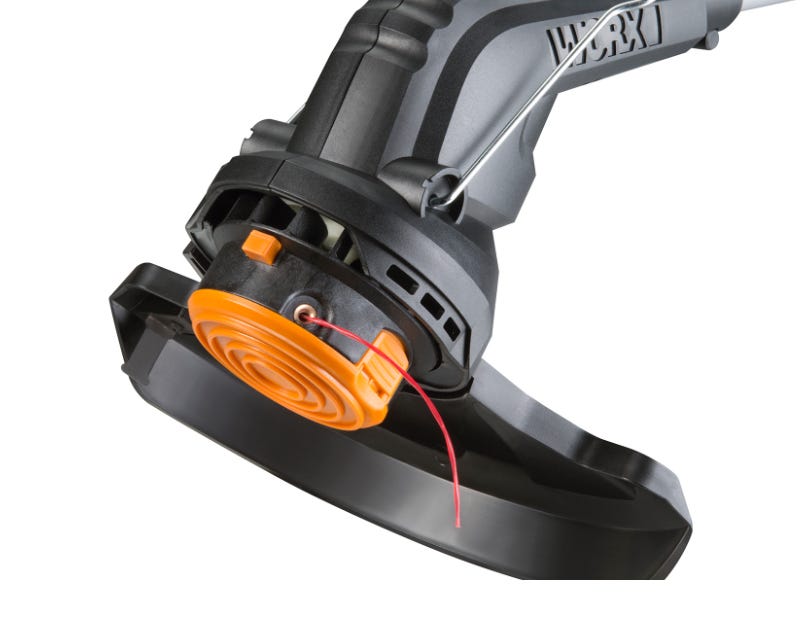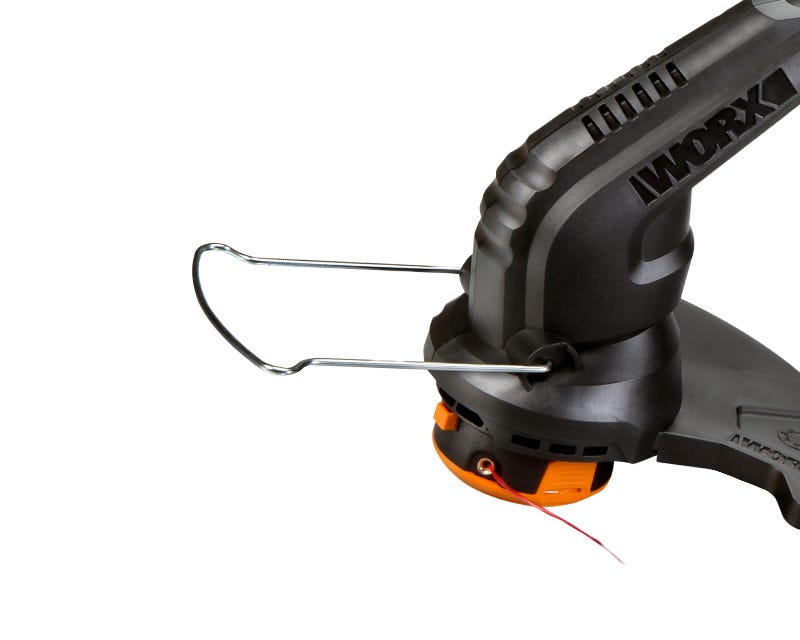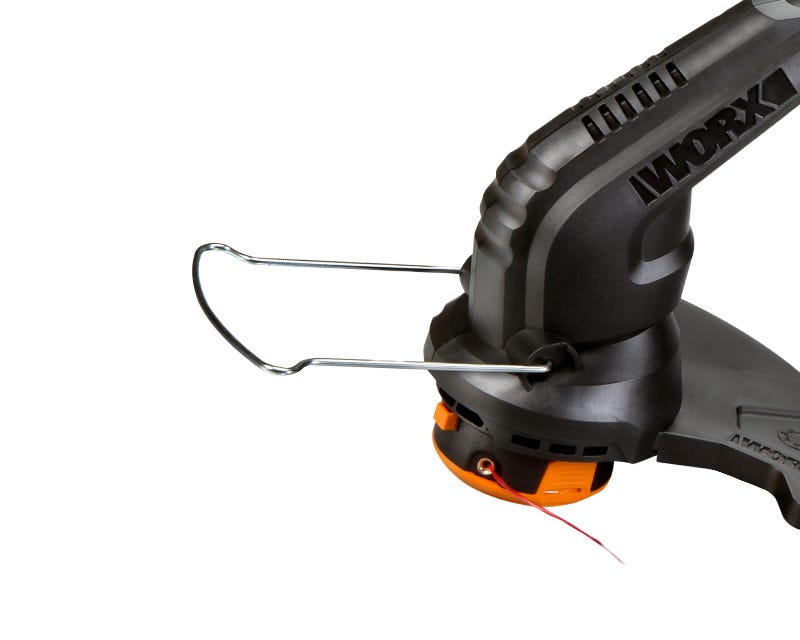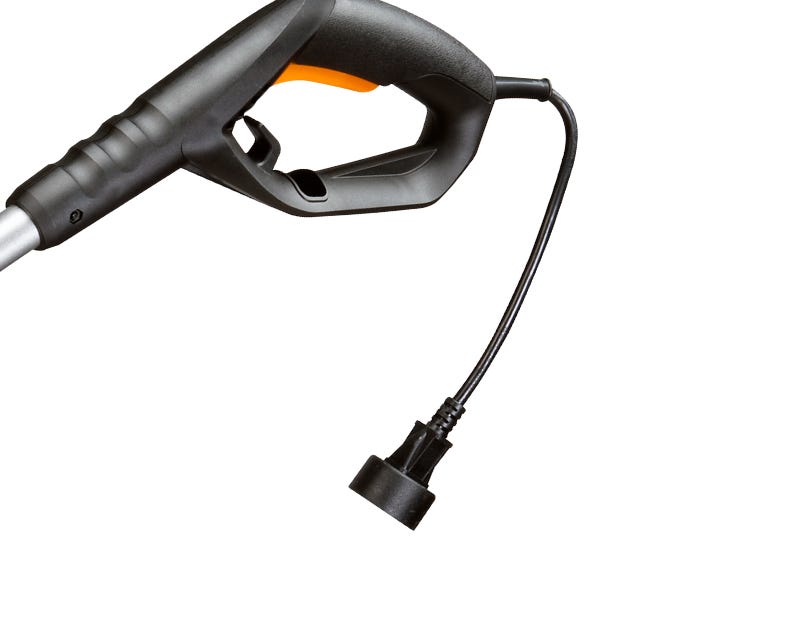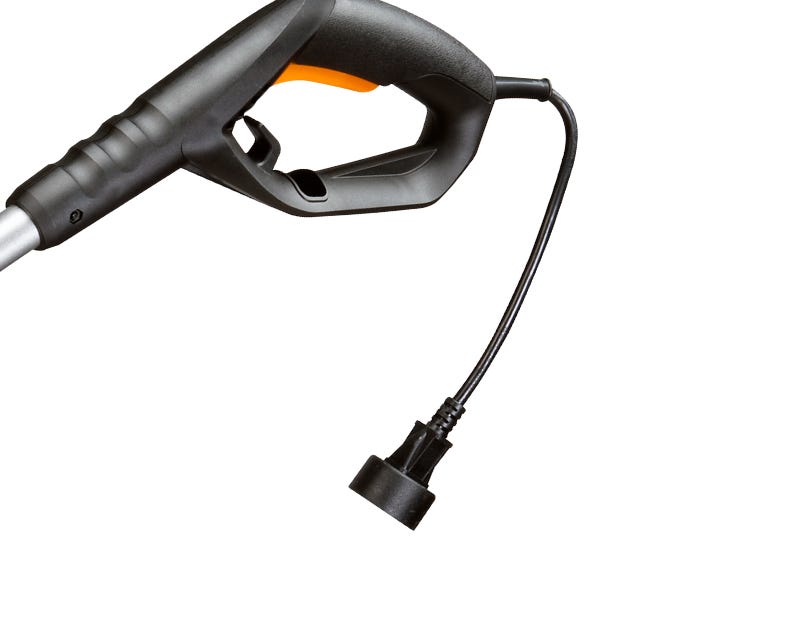 2 POWERFUL, PROFESSIONAL TOOLS IN 1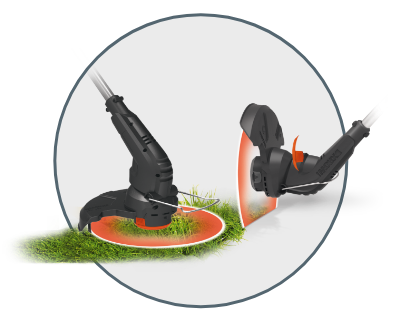 Trim and Edge
Just pull and rotate the head to turn it from a trimmer into an edger.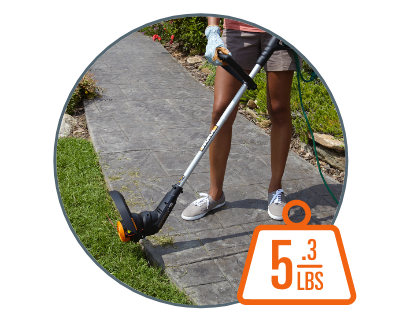 Light But Powerful
At only 5.3 lbs anyone can use it, but it packs enough power to cut clean, straight lines.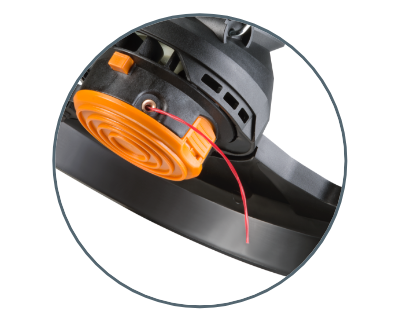 Pro-Quality
0.065" diameter string line is the same gauge the professional landscaping crews use.