20V Power Share 3" Mini Cutter w/ 2 Cutting Discs
3 Year Warranty
30 Day Guarantee
As low as
$114.99
Regular Price
$69.99
Details
Compact, lightweight design ensures comfortable control and easy maneuverability in narrow spaces.
Produces 19,000 RPM to cut metal, tile, thin concrete, and plastic.
Fits all 3" blades with a 3/8" arbor size.
Metal grinding guard withstands temperatures of up to 1000 degrees.
Plastic cutting guard withstands temperatures of up to 205 degrees.
Guards easily snap on and off.
Includes (2) cutting discs to expand project capabilities.
Same Battery, Expandable Power. The same battery powers over 75+ 20V, 40V, and 80V lifestyle, garden, and power tools in the Power Share™ family.
(4) - Metal Cutting Discs
(1) - Metal Grinding Disc
(1) - Diamond Cutting Disc
(1) - 2.0Ah Battery (WA3525)
3 in. grinding and cutting discs are available at many hardware, home center and online retailers. Make sure the arbor or hole size is 3/8 in.
Grinding blades and cutting blades have different dimensions and require differently sized guards. Refer to your operator's manual carefully, and make sure the proper guard is in place for the wheel being used.
The Mini Cutter is smaller and lighter and therefore easier to control. For smaller projects, or in close quarters, it produces excellent results but with less fatigue.
FREQUENTLY PURCHASED TOGETHER
GET TO KNOW THE 20V MINI CUTTER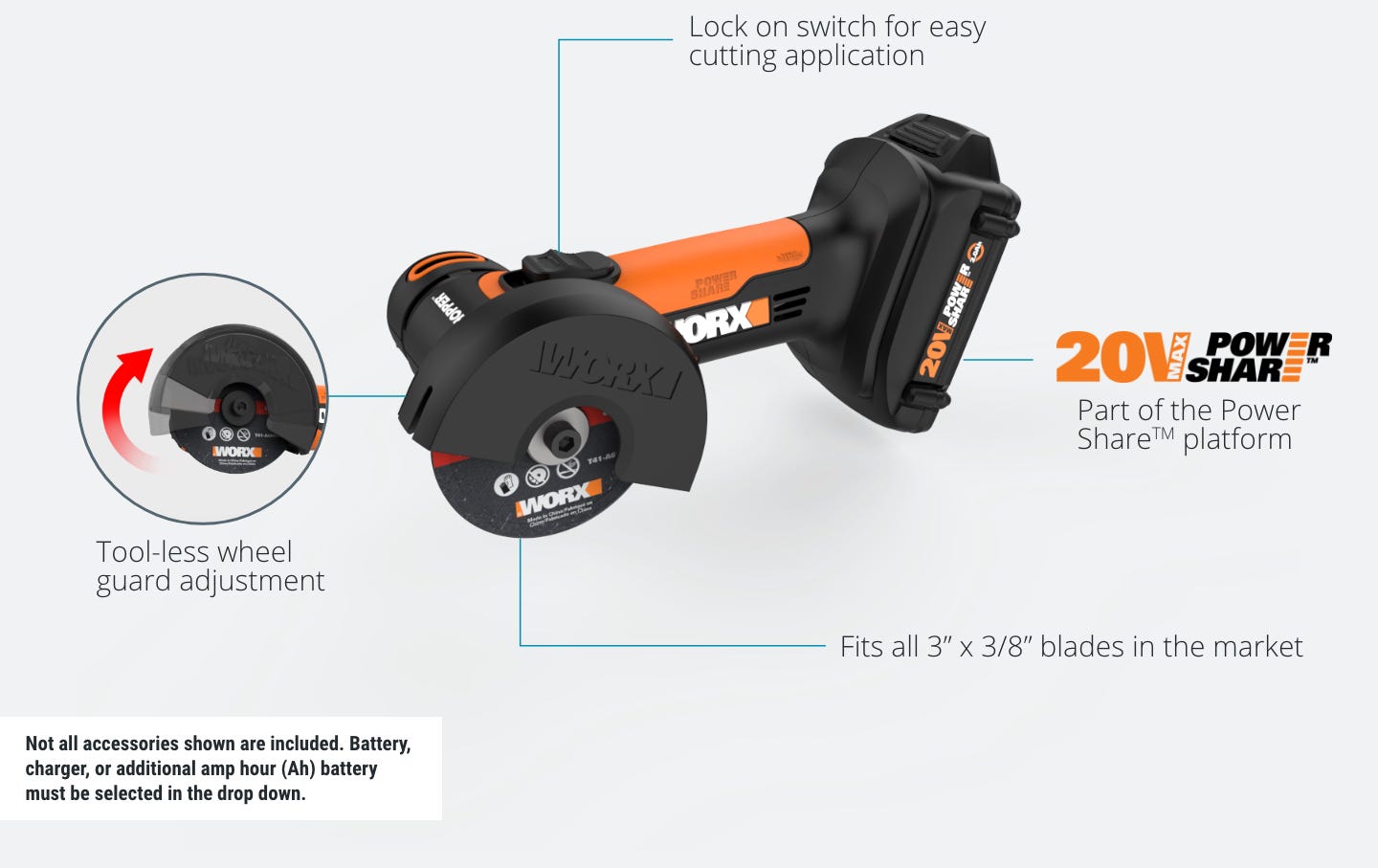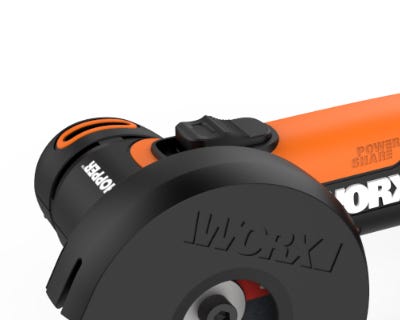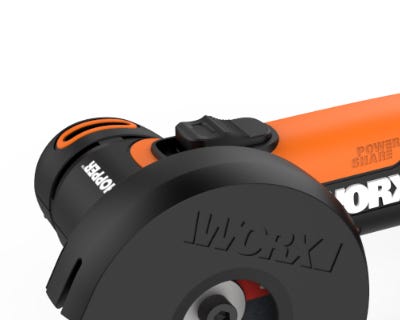 Lock on switch for easy cutting application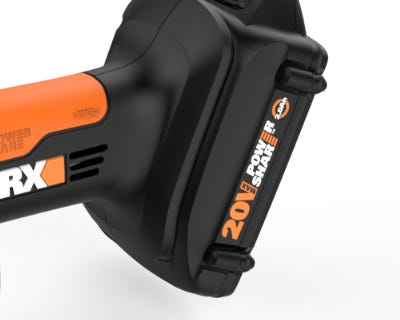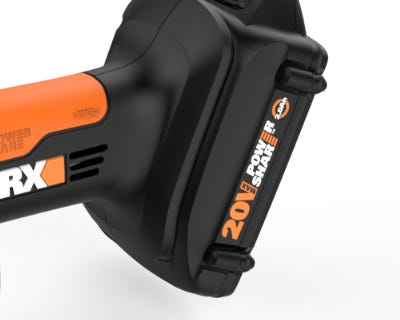 Part of the Power Share™ platform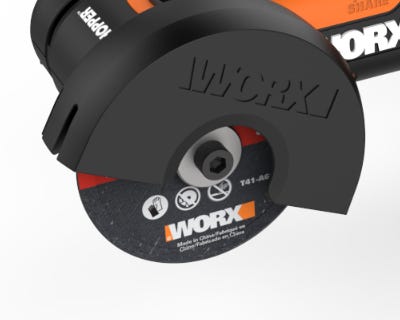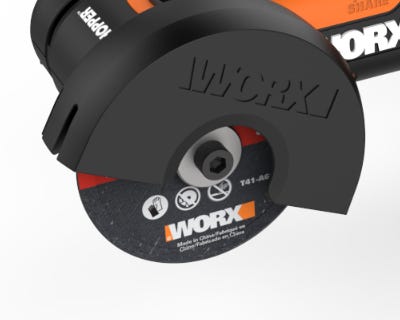 Universal 3" x 3/8" blade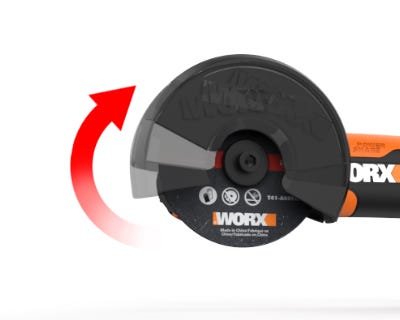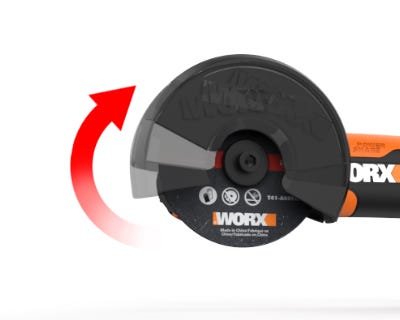 Tool-less wheel guard adjustment
A SAW WITHOUT ALL THE HASSLE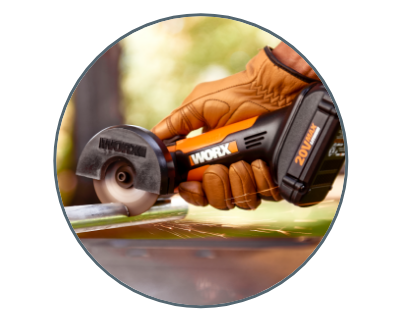 GRAB IT AND GET CUTTING
You don't need to deal with an extension cord. You don't need both hands to lug it around. When you've got some quick but serious cutting to do, you've got the Mini Cutter.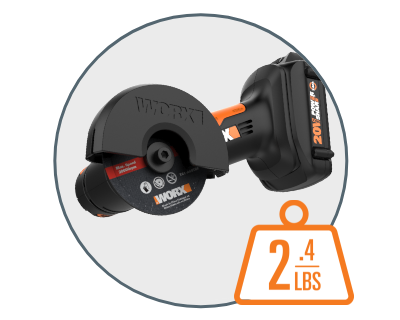 POWERFUL THINGS COME IN SMALL PACKAGES
19,000 RPMS is plenty. That's a lot of power in a little design; it's just 2.4 lbs. with the battery attached.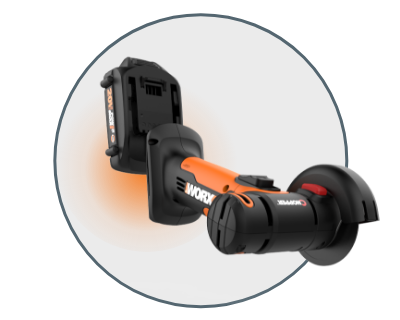 POWER YOU CAN SHARE
A handy addition to any toolset, because the 20V battery that powers this tool powers every other tool in the WORX Power Share platform.