Landroid M 20V 4.0Ah Robotic Lawn Mower (1/4 Acre)
Landroid M 20V 4.0Ah Robotic Lawn Mower (1/4 Acre)
is rated out of
5
by
9
.
3 Year Warranty
30 Day Guarantee
Details
Fully automated robotic lawn mower can cut up to 1/4 acre.
Control Landroid remotely via the Landroid app by connecting via Bluetooth and Wi-Fi.
Patented AIA (Artificial Intelligence Algorithm) cutting technology ensures it can pass through narrow paths with ease.
Floating blade disc automatically lifts the blades giving Landroid more clearance to navigate uneven terrain without getting trapped or stuck.
High efficiency brushless motor runs 50% longer, is 25% more powerful, and offers 10% longer life compared to robotic lawn mowers with brushed motors.
20V 4.0Ah Power Share battery is compatible with all Worx 20V and 40V tools, outdoor power and lifestyle products.
Learn more about how Landroid works.
Interested in professional installation? Visit our support page and select Installation Service from the menu.
Have questions about Landroid? Visit our Support Page.
Obstacle Avoidance
Bump Sensor
(1) - Landroid M 1/4-Acre Robotic Mower
(1) - Landroid Charging Station Expansion Kit (WA0463)
(1) - Power Share 20V 4.0Ah Battery (WA3578)
(590) - Ft. of Boundary Wire
(250) - Boundary Wire Pegs
THE NEW LANDROID M
WELCOME TO NEVER MOWING YOUR LAWN AGAIN
The Landroid robotic mower's advanced technology and all new enhanced features will give you a picture perfect lawn while saving you time and money.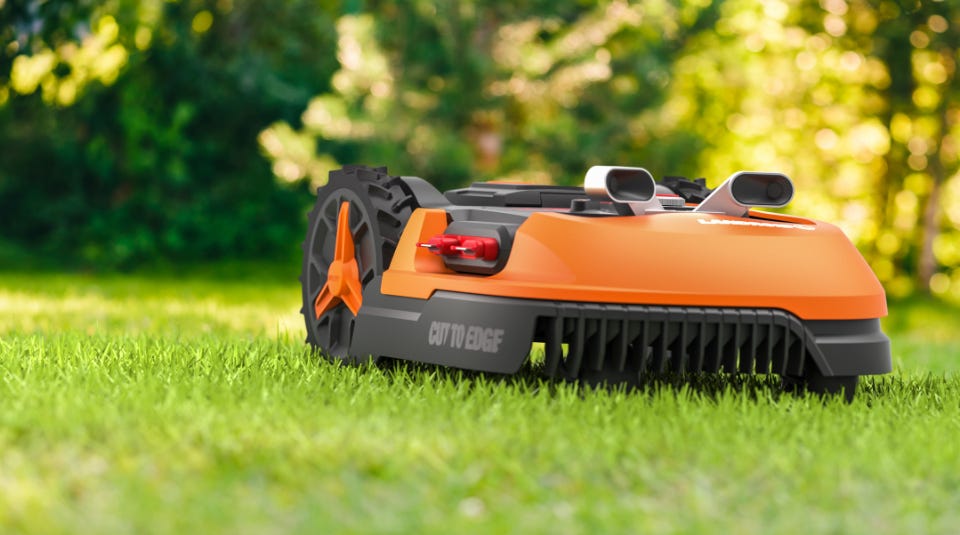 ACCESSORIZE

FREQUENTLY PURCHASED TOGETHER
EASY INSTALLATION
Landroid is easy to install all by yourself. Everything you need for installation is included in the box except a couple of basic tools like a mallet and wire cutters.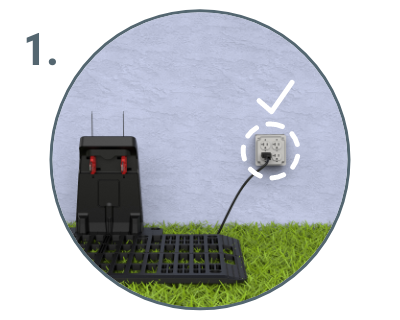 Set the charging base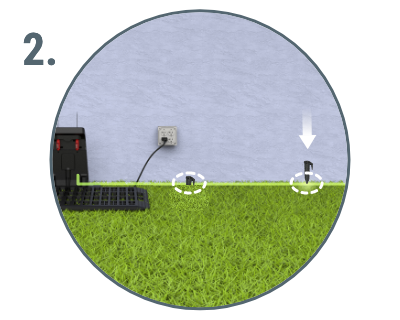 Lay the boundary wire around the perimeter of your lawn and secure with included pegs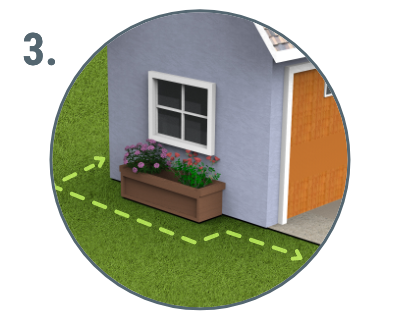 Address any obstacles in your yard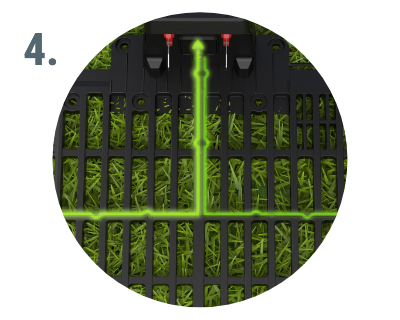 Once boundary wire is laid around entire perimeter, return boundary wire to charging base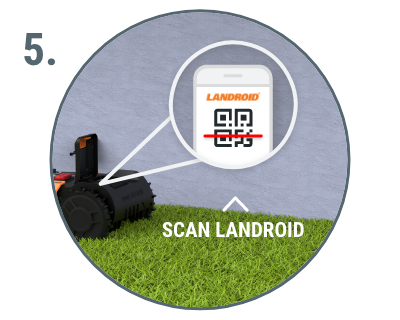 Connect your Landroid to the app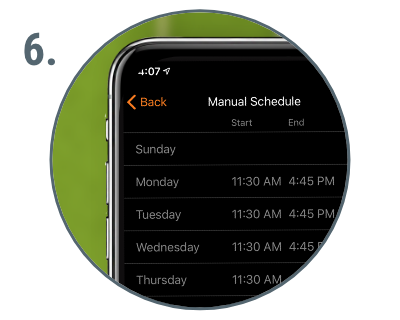 Customize your settings and set a schedule

NEED HELP WITH INSTALLATION?
We've partnered with Worx authorized Landroid installers around the country to offer professional installation services. Fill out the form to schedule your installation and we've got it from there.
Visit our support page and select Installation Service from the menu.
Make your landroid even more capable
Customize Landroid to the unique needs of your lawn and lifestyle.