Beginner
Airbrushed Frosted Wreath

Supplies
Airbrush Paint
Faux Berries
Faux Pinecones
Bow & Ribbon
Step-by-Step Instructions
Steps
---
1. Place the wreath on the ground or on a tarp. Fluff the wreath by separating the branches and point them in a similar direction.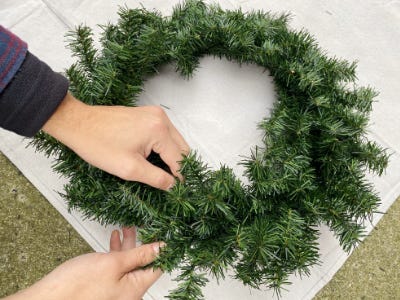 2. Load the paint reservoir of the airbrush approximately ⅓ full with white airbrush paint.
3. Before painting, test and practice on a scrap piece paper.
4. Begin painting the wreath in a consistent sweeping motion about six inches away from the surface until there's a snow life effect covering the majority of the wreath and you're happy with the outcome. Reload the paint reservoir of the airbrush as needed. It might take a few coats!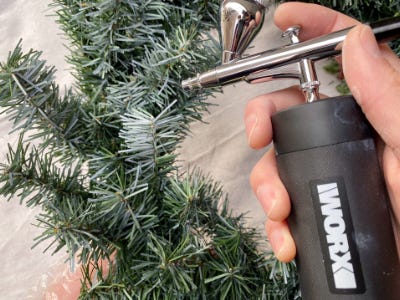 5. Place the faux greenery on the ground or on a tarp and airbrush using the same technique as the wreath.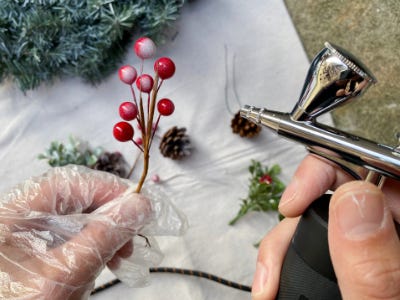 6. Once dry, begin to assemble the wreath, starting with the bow, until it looks full. Use floral wire to secure items in place if needed.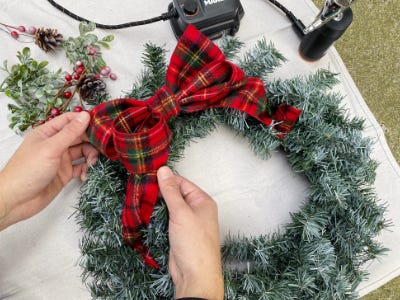 7. Use any extra ribbon to fill in any empty spaces throughout the wreath.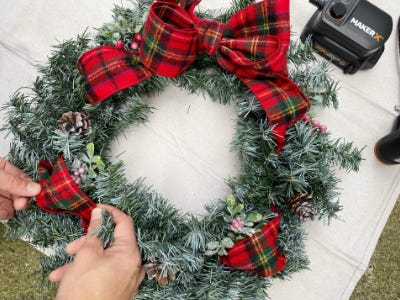 8. Hang and check out the new makeover!