Beginner
DIY Vintage Felt Love Pennant Banner

Supplies
Chalk
Ruler
Felt
Faux Leather
Macrame Cording or Cotton Rope
Step-by-Step Instructions
Steps
---
1. On a large piece of felt, use a piece of chalk and a ruler to draw a pennant shaped triangle to use as a guide while cutting. Cut out the pennant using the rotary cutter. Tip: Allow the rotary cutter to guide while cutting. You don't need to push or use excess force with the rotary cutter.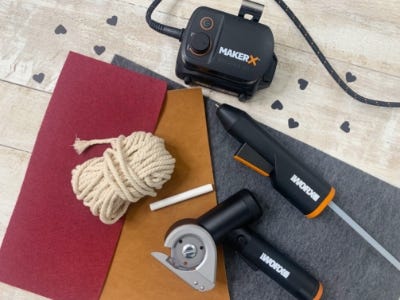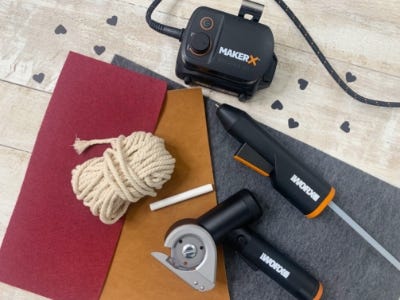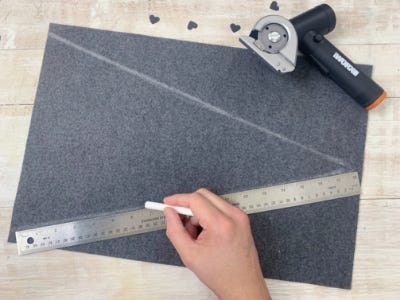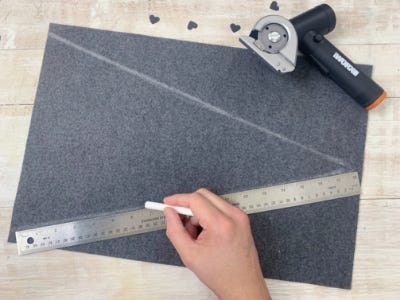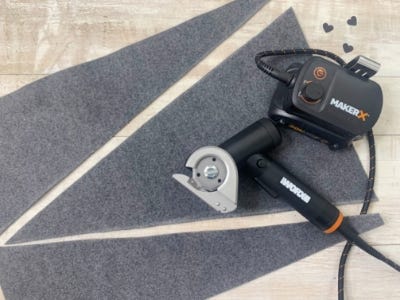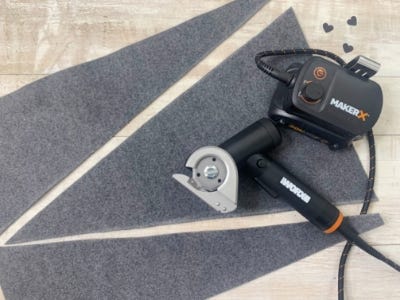 2. Use the rotary cutter to cut out additional embellishments and details including a faux leather edge and four short pennant tails.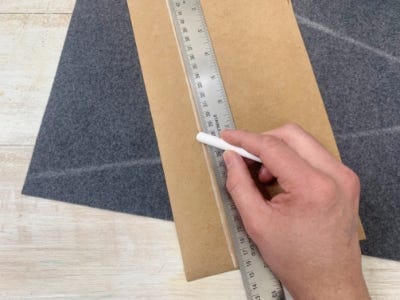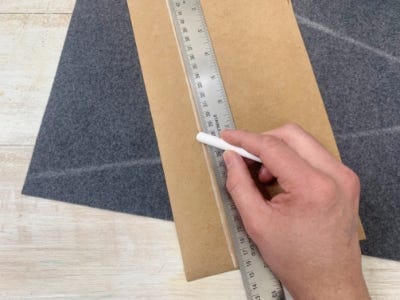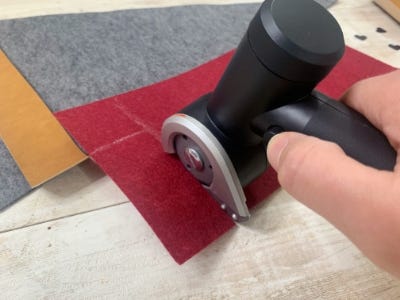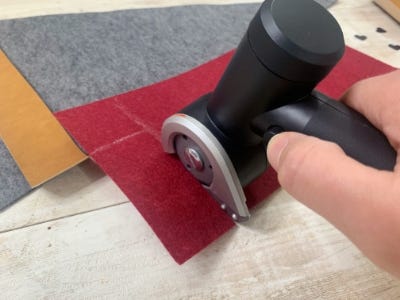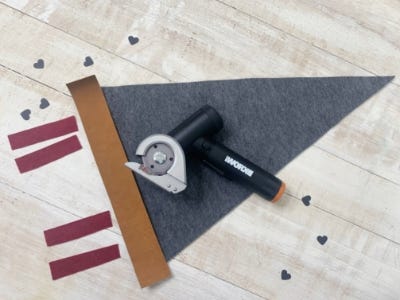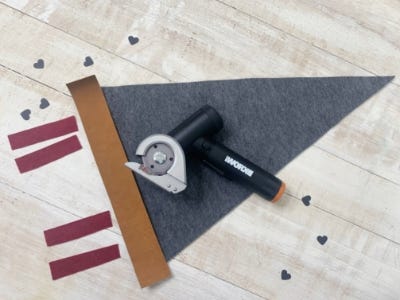 3. Layer and place the embellishments on the pennant then hot glue all the pieces in place. Use the rotary cutter to trim down the faux leather piece for a polished look.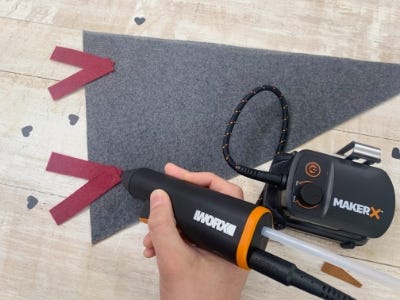 4. Draw out the word love in cursive lettering onto the pennant using a piece of chalk. Tip: If you need to erase any chalk, pat the felt instead of wiping it, this way you'll avoid the felt from pilling.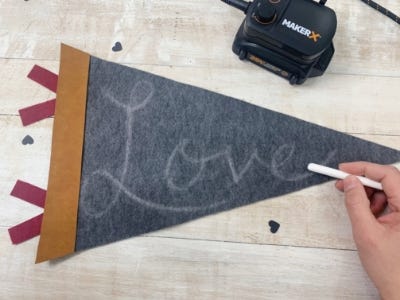 5. Holding the glue gun like a pencil, add hot glue to the cursive design and press down the cotton rope. It's best to work in small sections so the glue doesn't harden before you add the rope. Continue until the entire word is spelled out.