20V MAKERX 5pc Crafting Tool Deluxe Combo Kit
3 Year Warranty
30 Day Guarantee
As low as
$249.99
Regular Price
$249.99
Details
MAKERX Deluxe Crafting Tool Combo Kit featuring the
, 20V 2Ah Power Share battery, , , , , , , , and 41 accessories.
The Micro-Ergonomic Design of all MAKERX crafting tools make them compact, so they're more comfortable to hold for long stretches, and are easier to maneuver.
4 ft. long flexible cord attachment allows for unencumbered movement when working.
Both the Rotary Tool and the Angle Grinder feature compact brushless motors that are more efficient, run 50% longer, are 25% more powerful, and have 10% longer life than traditional crafting tools.
Wood & Metal Crafter quickly reaches target heat in just 30 seconds.
Air Brush features easy to control dual function switch to regulate airflow and paint volume and precision nozzle for detailed painting applications.
Comes with: 20 Rotary Tool accessories; 5 Angle Grinder accessories; 11 Wood and Metal working accessories; 3 Air Brush accessories.
Also comes with: 2Ah 20V Power Share battery; 5-hour charger; accessory case; carry bag.
Do it all with Power Share Batteries—Worx Power Share intelligent batteries maximize power, performance and run time and are compatible with all Worx 20V, 40V and 80V tools, outdoor power and lifestyle products.
WX739L.9 TECHNICAL SPECIFICATIONS
No-Load Speed
5,000 - 35,000 RPM
Collet Size
1/8 in. and 3/35 in.
WX741L.9 TECHNICAL SPECIFICATIONS
No-Load Speed
14,000 to 24,000 RPM
Blade Size
1.5 in. to 2 in.
Arbor Size
3/8 in. or 1/4 in.
WX742L.9 TECHNICAL SPECIFICATIONS
Pressure Value
14 PSI - 18 PSI
Pump Type
5,000 - 20,000 RPM
WX743L.9 TECHNICAL SPECIFICATIONS
WX744L.9 TECHNICAL SPECIFICATIONS
Temperature
400˚ F to 900˚ F
(1) - MAKERX Rotary Tool (WX739L.9)
(1) - MAKERX Angle Grinder (WX741L.9)
(1) - MAKERX Air Brush (WX742L.9)
(1) - MAKERX Mini Hot Air Gun (WX743L.9)
(1) - MAKERX Wood & Metal Crafter (WX744L.9)
(20) - Rotary Tool Accessories
(1) - 2 in. Cutting Wheel 3/8 Arbor
(1) - 2 in. Grinding Wheel 3/8 Arbor
(1) - 2 in. Flap Disc 3/8 Arbor, Med Grit
(1) - 1/4 in. Flange Adapter for Butterfly-Type Arbors
(8) - Assorted Woodburning Tips
(1) - Silicon Comfort Sleeve
(3) - Air Brush Accessories
(1) - MAKERX Storage Case (WA4227)
(1) - 2.0Ah Battery (WA3525)
(1) - 5 Hr. Charger (WA3742)
The MAKERX Rotary Tool accepts all standard rotary tool accessories, provided the proper collet is in place.
Paint designated for the application is best. Make sure the paint is thin enough to pass through the nozzle without clogging. Clean the nozzle, cup, and cylinder thoroughly after use.
The 1/4" arbor adapter allows the grinder to use Dremel® EZ-Lock™ wheels.
*Brands are trademarks owned by third parties which may be registered by their respective owners.
If the Wood & Metal Crafter has not been moved for about 5 minutes, the temperature will drop to 400˚F. If the tool remains motionless for another 10 minutes, the tool will shut off all together.
These recommendations will help maximize the performance of your tool, and achieve the best results.
Do not subject the tool or accessory to heavy load. Use light, constant pressure. Pushing harder typically does not improve removal rate or performance. Be patient and let the tool work as designed.
Allow the tool to reach target rotation speed before engaging the work piece. Use the fastest rotation possible while still achieving desired results. Typically, tougher materials require faster rotation speeds.
Clamp the workpiece whenever possible. A moving work piece is more likely to create a pinching or binding situation. When using a cutting wheel, keep the wheel straight in the cut. If the wheel is twisted, it will tend to grab and climb out of the cut. The tool will shut off in an effort to prevent this situation, which is called kickback.
If the tool does stop suddenly, press the power button to turn it off. Remove the accessory from the workpiece. Turn the tool back on and allow the rotation to build to target speed. This may take between 1.5 to 3 seconds. Resume the work gradually. If cutting, take care to follow the cut path already established. Do not twist or bind the blade.
Any Worx 20V Power Share™ battery will work with the Hub.
The cord reaching from the Hub to the MakerX tools is 4 ft. long.
No, the Hub is strictly designed to power the MakerX series of tools, along with a 20V Power Share™ battery.

Multiply Your Creativity
MAKERX is a system of portable, powerful, and precise crafting tools. It puts the power you need into compact and ergonomic tools that you can take anywhere to make anything. Make your world more beautiful with MAKERX.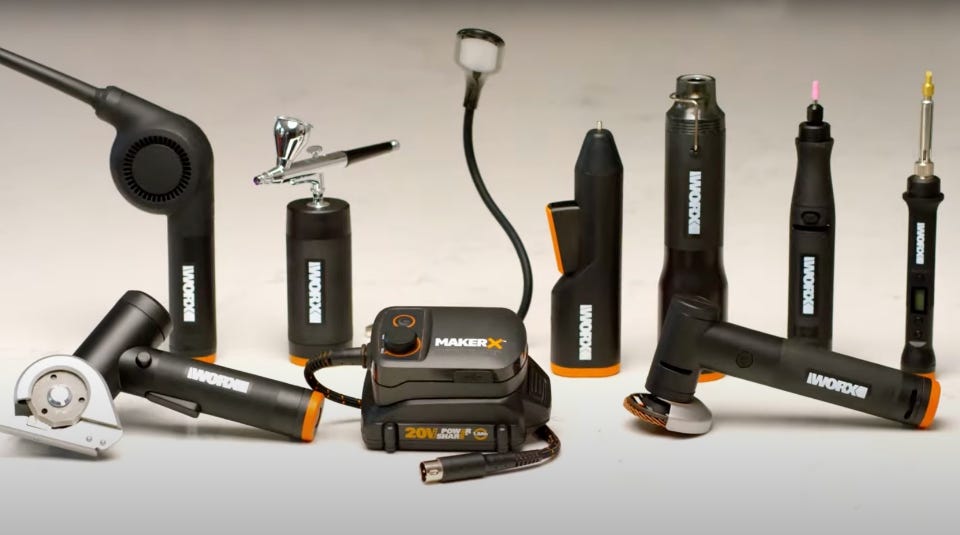 Frequently Purchased Together
Make More Projects. Make Better Projects.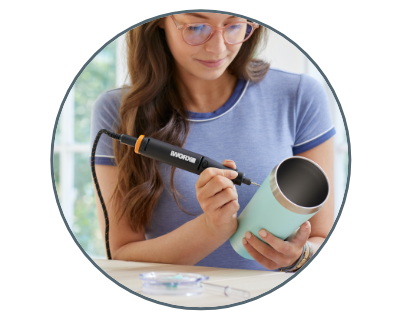 Rotary Tool
35,000 RPMs offers enough speed and precise control for a wide array of crafting projects or household applications.
Mini Heat Gun
Blows continuous heat at 500° F to heat plastic or wood for easy shaping. Also a great tool for embossing papercrafts.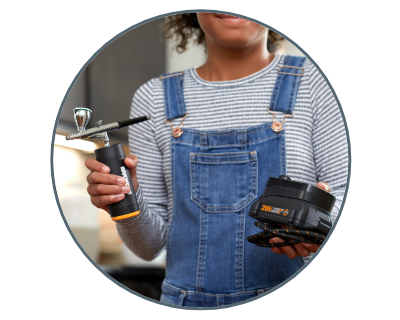 Air Brush
No bulky compressor needed to operate this Air Brush so it is fully portable and ready to add precise detail to all painting, decorating, and makeup applications.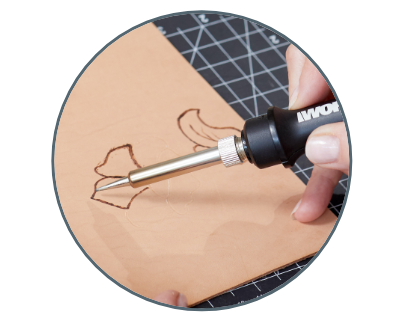 Wood & Metal Crafter
Heats up in just 30 seconds to brand wood, embellish leather goods, take on metalwork, make jewelry, or repair and splice broken wires.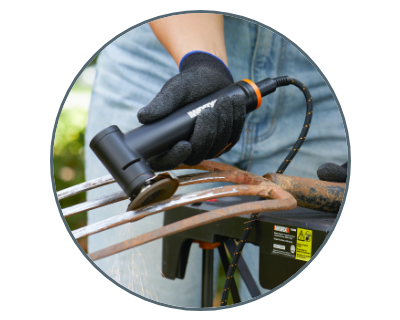 Angle Grinder
Operates up to 24,000 RPMs to carve out complex shapes and contours, cut thin sheet goods, and sand wood or metal.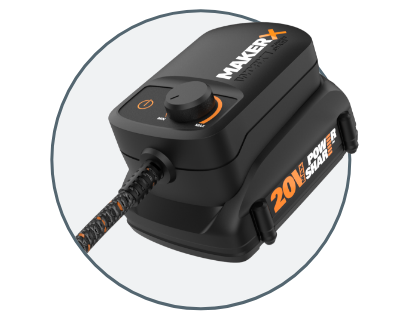 MAKERX Hub and 20V Battery
The MAKERX Hub powers the full system of Go-Anywhere Creative Tools and includes a 4-foot-long cord for unencumbered movement while working. Plus, the included 20V battery is compatible with all other tools on the Power Share™ platform.