20V MAKERX Combo Kit - Rotary Tool + Air Brush
3 Year Warranty
30 Day Guarantee
Accessorize

Sand it Down, Paint it Up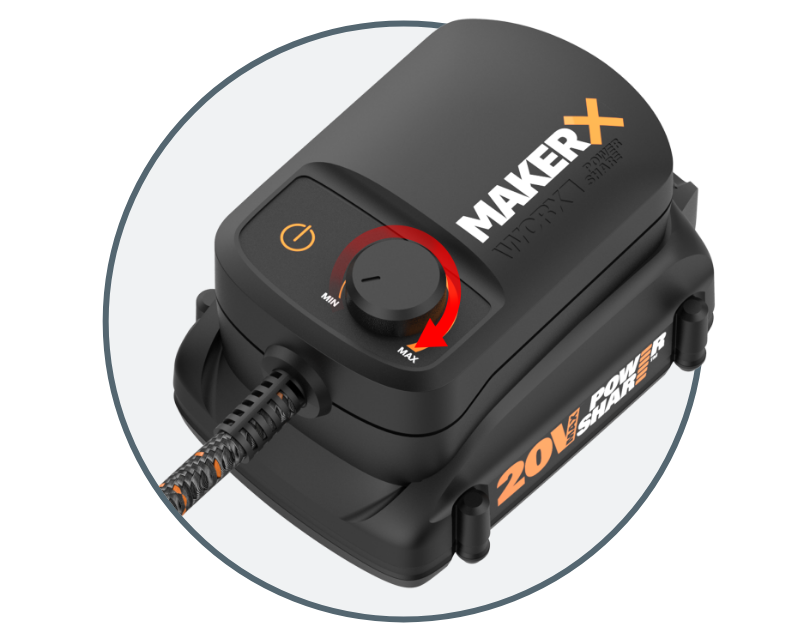 Pick up the Pace
The Rotary Tool has a variable speed control that goes from 5,000 to 35,000 RPM, which is as fast as other rotary tools in its class.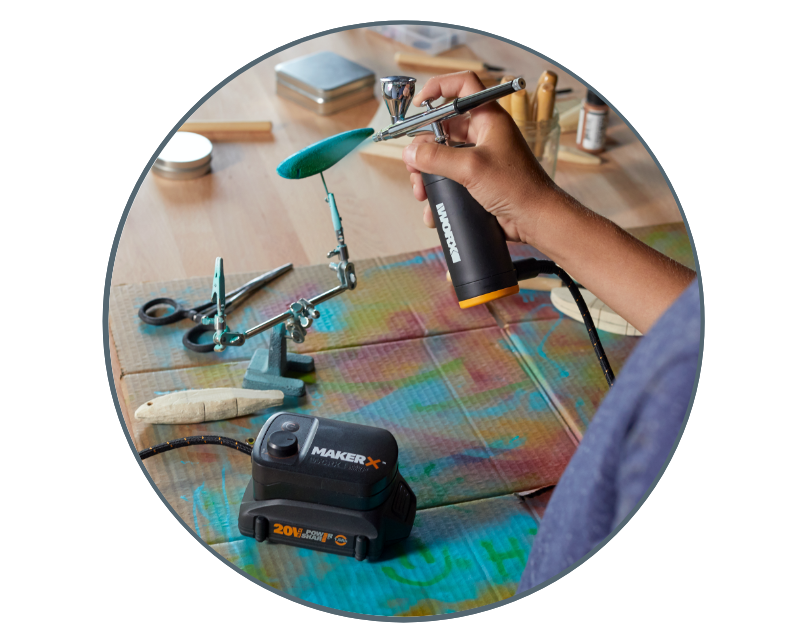 Precise & Multi-Functional
At 0.4 mm the nozzle excels at intricate design work. And the dual function trigger regulates both the air flow and paint volume.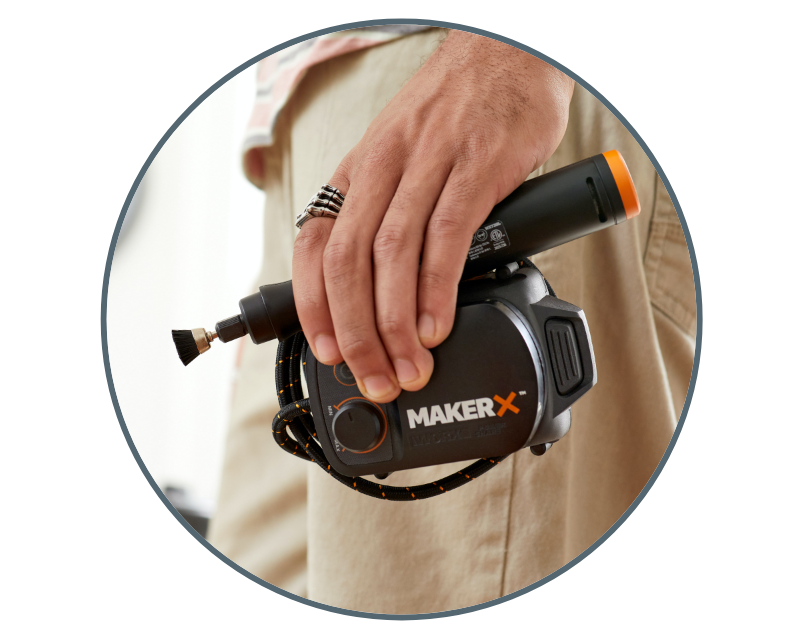 Go Anywhere Creative Tool
The Hub goes where your tool goes. That's 20V of portable power that doesn't need to be near an outlet.