Landroid Anti-Collision System
1 Year Warranty
30 Day Guarantee
Details
Uses ultrasonic detection to sense and navigate around obstacles other robotic mowers would bump into.
Helps Landroid navigate without collisions to prevent damage to trees, outdoor furniture and other objects in your yard.
Obstacle avoidance allows Landroid to better maintain your lawn without interrupting its algorithm.
Easy to install, simply screws to the top of your Landroid.
Compatible Models - WR140, WR147, WR150, WR155, WR165
What is the detection range of the ACS accessory? ACS will detect objects that are 5 inches high, and begin to detect obstacles that are within 8 inches of Landroid.
Typically, Landroid will bump into an obstacle and turn around. Anti-Collision System (ACS) accessory helps your Landroid sense obstacles via ultrasonic detection and navigate around them instead of running over or bumping into them.
ACS will detect objects that are at least 5 inches high. Smaller obstructions that are closer to the ground like dog toys or sticks will get pushed away or run over by Landroid and could get caught in the cutting disc.
Installation is easy, first remove the cap covering the cables inside the mower. Once this cap is removed attached the cables from the ACS accessory to the appropriate cables on the mower. Use the hex screws provided to secure the ACS onto the top of the Landroid. Be sure to enable ACS in the Landroid app.
If you aren't happy with your item you may return it within 30 days for a full refund. All products come with a 2 year limited consumer warranty. Register your product by visiting https://www.worx.com/3-year-limited-warranty/within 30 days of purchase for an additional year, extending your warranty to 3 years. Parts subject to normal wear and tear not covered by the product warranty.
FREQUENTLY PURCHASED TOGETHER

The Anti-Collision System helps Landroid to see and veer around obstacles instead of bumping into them. It senses obstacles that are 5 inches high and within 8 inches directly in front of the Landroid.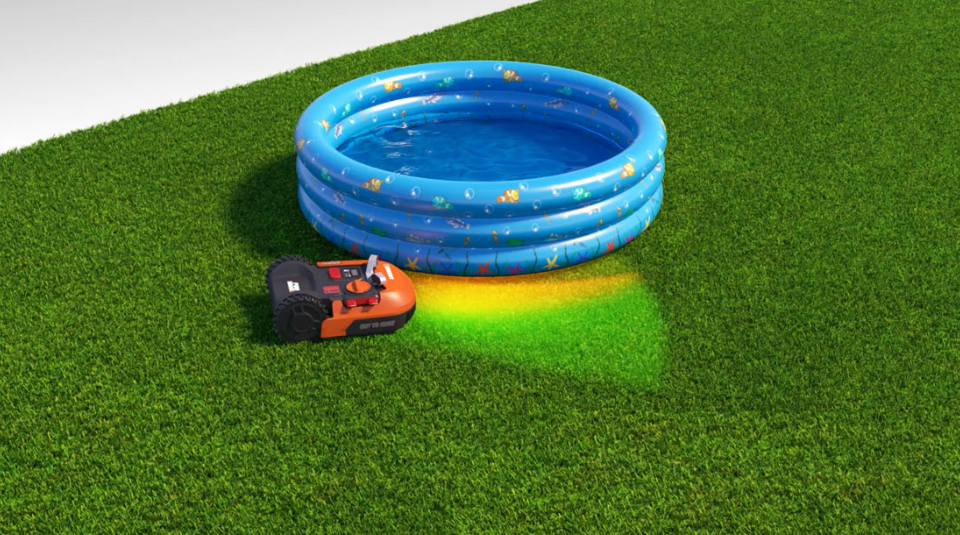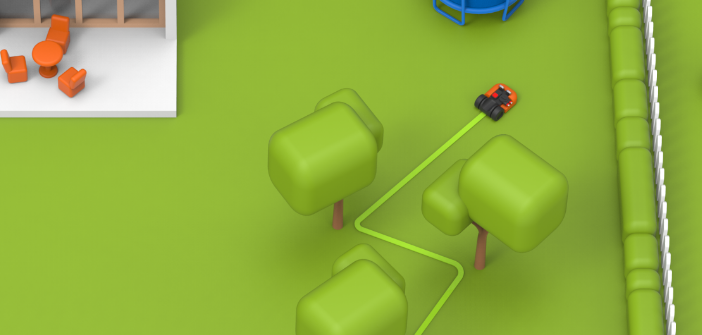 WHO NEEDS IT?
If you frequently have unexpected obstacles or things left in your yard like toys the ACS is right for you.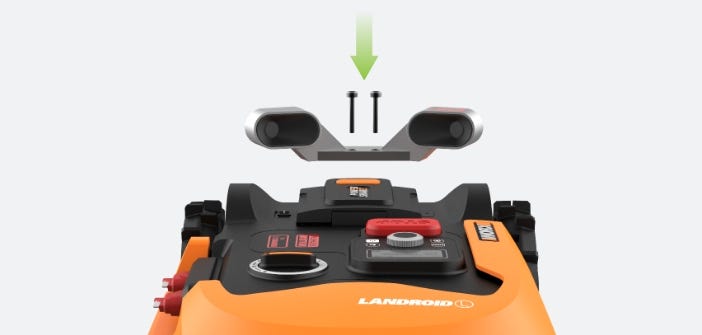 HOW TO INSTALL IT?
Installing the ACS accessory is as easy as plugging it in and driving a pair of screws. Landroid automatically recognizes the new module and behaves accordingly.
MAKE LANDROID YOUR OWN
Customize your mower with additional accessories.