Landroid Garage Protection with Lift-Top
Landroid Garage Protection with Lift-Top
is rated out of
5
by
10
.
3 Year Warranty
30 Day Guarantee
Details
Garage lid easily lifts for easy access to Landroid.
Flip cover makes operating the machine panel in the charging station possible.
The Landroid garage provides mower with extra layer of protection against the elements like extreme heat, heavy rain or wind.
Easy to install, garage simply screws onto Landroid's charging base.
Extends Landroids mowing time by keeping the battery cooler.
Made to fit all of the current Landroid models.
Landroid returns automatically to the garage when it is done mowing.
Compatible Models
WR140, WR147, WR150, WR155, WR165, WR794
The Landroid garage is an accessory that protects Landroid from weather such as extreme heat and heavy rain. Although Landroid is meant to live outside, we recommend purchasing the garage as an extra layer of protection for your investment.
The Landroid garage requires some assembly. The only tool you will need from your tool box is a screwdriver. Once assembled, it will fit directly over your charging base and is held by 8 lawn screws (provided in box).
The Landroid garage is designed to fit all Landroid models, current and discontinued.
Although not required, it is recommended that you store away your garage and charging base when you put Landroid away for the winter. Simply unscrew the garage from the base and store away. Be sure to cover any exposed wire.
If you aren't happy with your item you may return it within 30 days for a full refund. All products come with a 2-year limited consumer warranty. Register your product by visiting https://www.worx.com/3-year-limited-warranty/within 30 days of purchase for an additional year, extending your warranty to 3 years. Parts subject to normal wear and tear not covered by the product warranty.
FREQUENTLY PURCHASED TOGETHER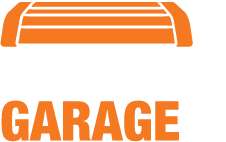 Although Landroid is weatherproof, the garage gives an added layer of protection against harsh wind, rain, and sunlight and fits right over the charging base.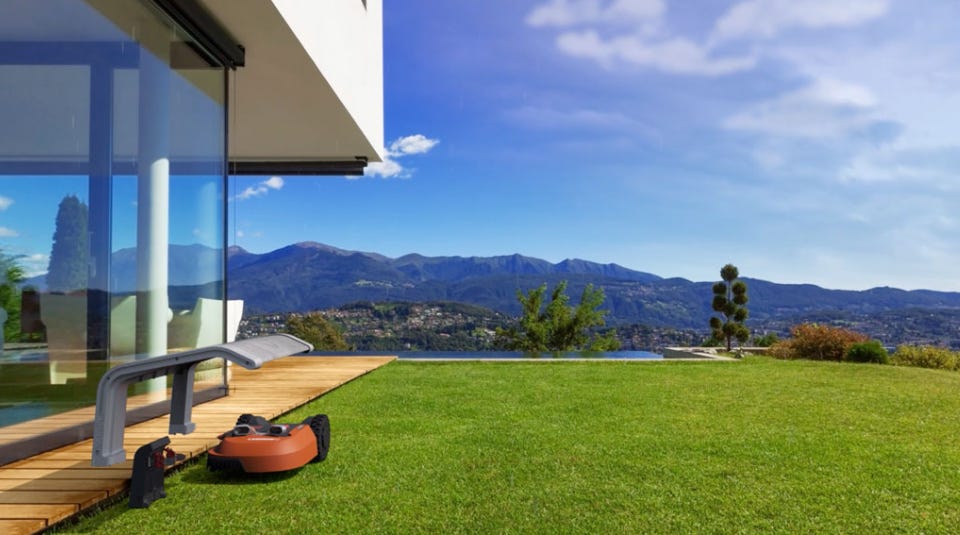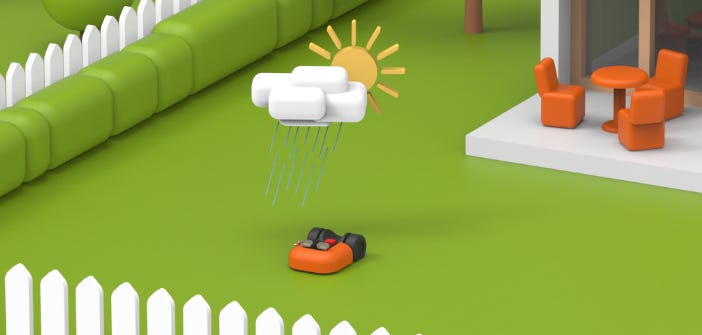 WHO NEEDS IT?
If your charging base is in an area exposed to the elements, especially excess sun, the garage could be a useful accessory to protect your mower.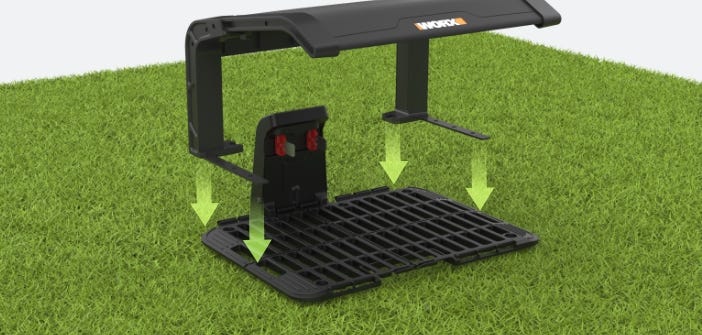 HOW TO INSTALL IT?
The garage requires some assembly. After assembly, use the included screws to mount the garage on top of the charging base. When Landroid returns to its base to charge it will situate itself safely under the garage.
MAKE LANDROID YOUR OWN
Customize your mower with additional accessories.