Intermediate
Cardboard Vintage Style Holiday Fireplace

Supplies
Cardboard Shipping Boxes
Red Brick Paper
Wood Molding
Black Poster Board
Long Ruler
Festive Flourishes
Step-by-Step Instructions
Steps
---
1. Open and flatten three large shipping boxes. One for the front, one for the back and one for the sides. Using a ruler and a pencil, trace a handful three inch wide strips on the first box. Follow the traced lines and cut the stips out using the Rotary Cutter. Tip: The amount of boxes and strips depends on the size of the fireplace you're making.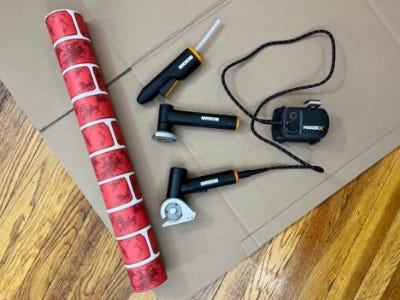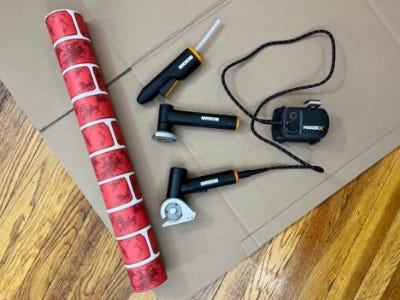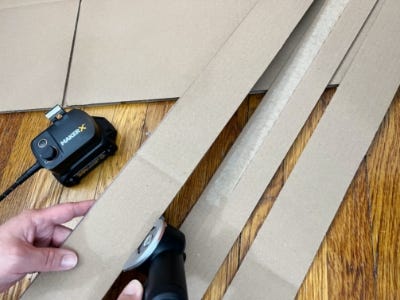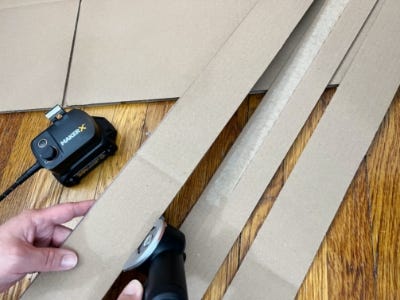 2. On the second box draw an opening for the fireplace. Use a large lid of a pan or the top of a stool to create a rounded edge for the top. Cut it out with the opening with the Rotary Tool.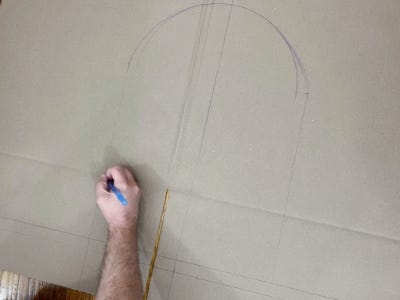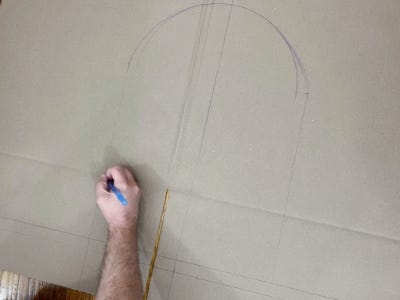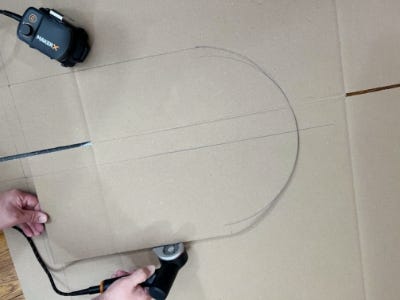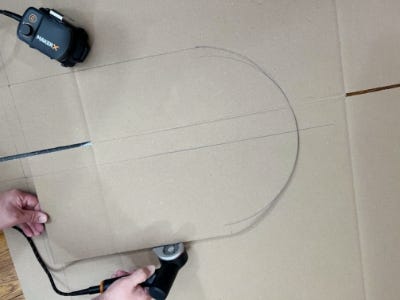 3. Place the brick paper on to the top of the box, make sure to leave an overhang of paper for the sides. Add hot glue in segments while pressing the brick paper on top of the top of the box. Press the paper down well, so it lays flat as you're gluing. Cover the entire front of the box, even on top of the cut out hole. Trim the top and the bottom of the paper.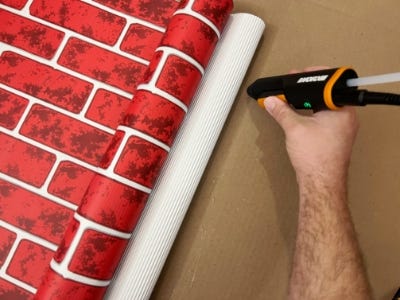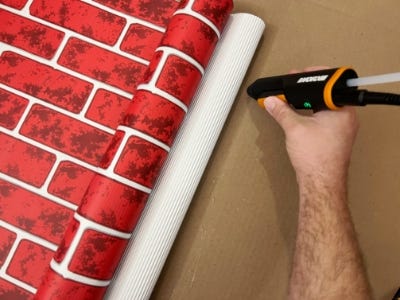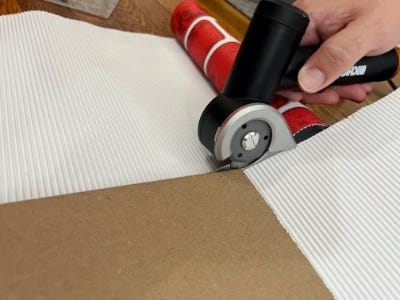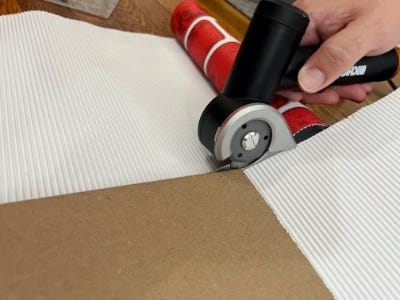 4. Once all glued, flip over the box, take the rotary cutter and cut out the hole about three inches in from the cardboard. Cut slits into the brick paper and fold them back. Use the glue gun to glue them in place. This will give a clean edge. Lay the third piece of cardboard down and glue a black piece of poster board in the spot where the hole will sit.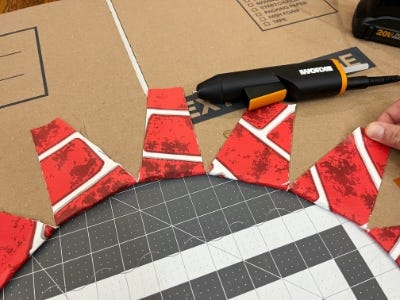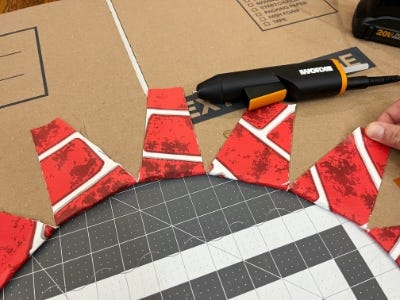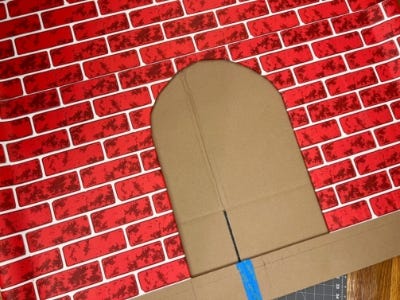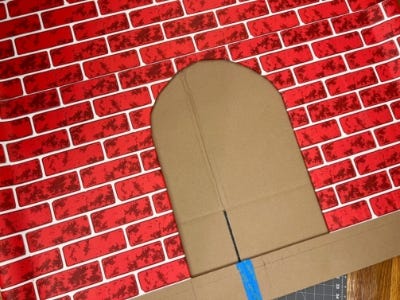 5. Add a border around the perimeter of the back of the front piece with the cut strips. Add hot glue along the perimeter and place the strip upright on the glue and hold it in place until the glue is dry. Continue around the perimeter of the fireplace and on the inside of the cut hole. Tip: It's easier to work in sections with shorter strips.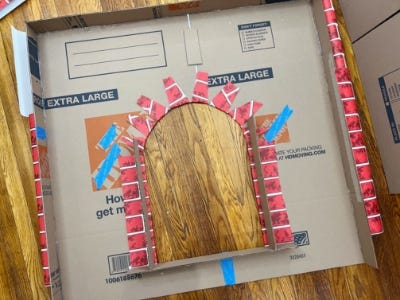 6. Add hot glue to the tops of the cut strips and place the third box directly on top of it to create a full constructed fireplace. Tip: Work quickly and in sections. If the glue dries to fast, reinforce the backing with some shipping tape.
7. With the Rotary Tool cut out a base about five inches wide and six inches longer than the fireplace. Cut out pieces of black poster board to size and glue it on top. Line up the piece to the bottom of the fireplace and center it before gluing in place.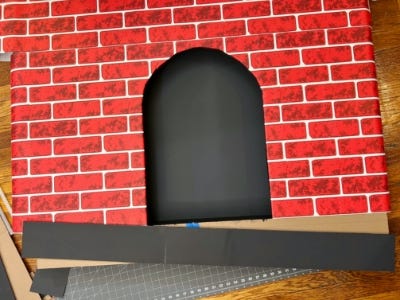 8. Use the Angle Grinder to cut down a piece of wood molding about two inches longer than the fireplace for the mantel. Stain or paint it before gluing it onto the top of the fireplace.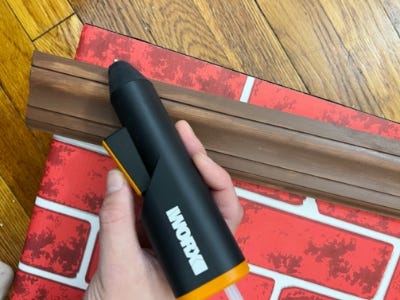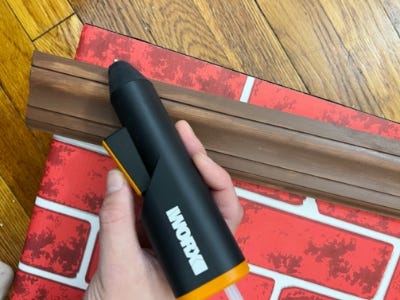 9. Hang and add festive flourishes like garland, holiday lights, and stockings. Tip: Make it over the top by adding lights and logs inside the fireplace for some winter glow!